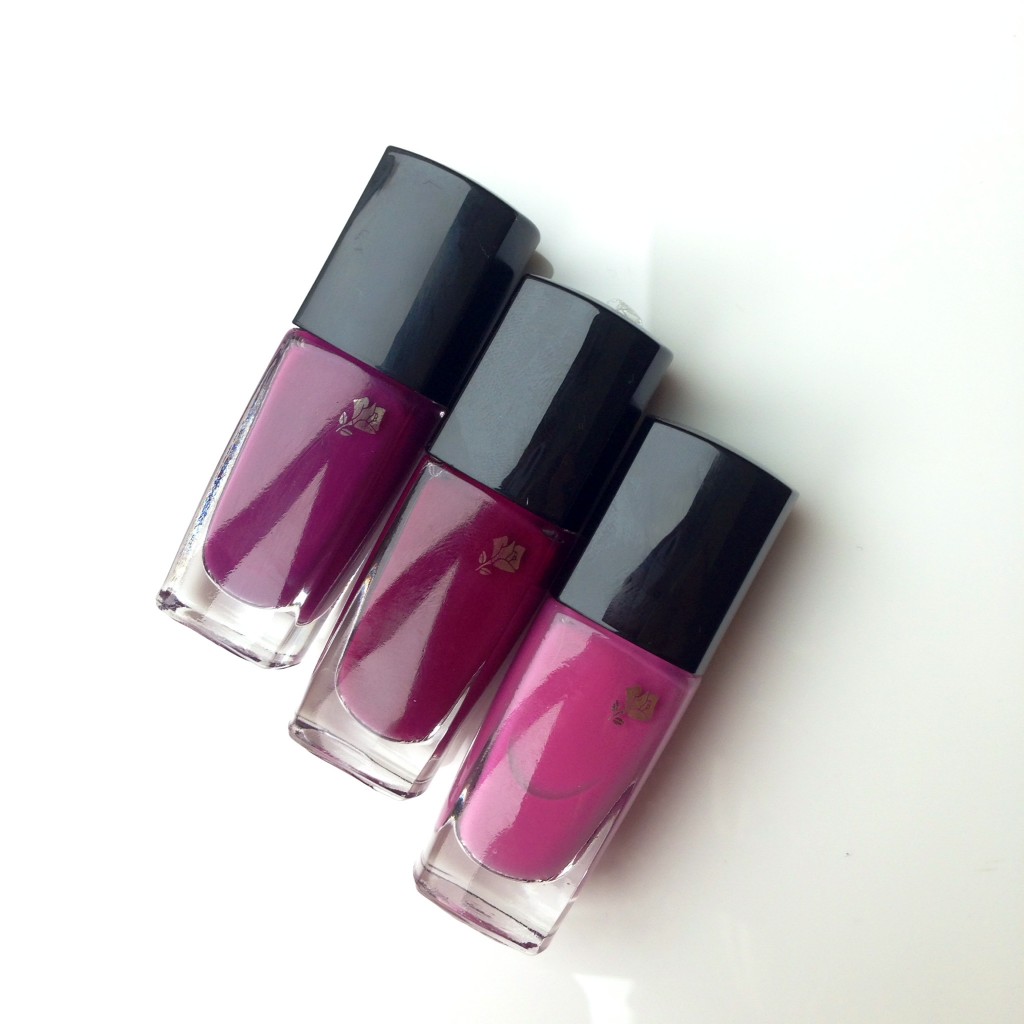 Welcome to a new series on R18 called Throwback Thursday, clearly, a nod to the Instagram sensation. In it, I'll share my first forays into certain brands I've been loving since the '90s (and some are even the '80s). The first to be featured? Lancôme, with which I've had a long and involved relationship since '96 (cue Jay-Z).
1996 was when I got my hands on my first high-end nail polish; at the time Chanel's Starry Night was all the rage. It was a navy blue with silver sparkles and it was DIVINE. It was sold out everywhere. I did finally get my hands on it and my friend Angela spilled half of it by accident and I had a full-on meltdown, but that's a story for another time. When I was looking for it at probably the 7th store I went to, I inquired at the Chanel counter if they were still sold out. The sales associate told me they were, but asked me if I'd tried a gorgeous holographic violet shade from Lancôme called Fantome, which I had NOT, but it was an upscale version of the Virtual Violet moment Revlon made popular that same year. I bought it and it started a life-long love affair with the amazing French brand, who, oddly, are not as recognized for their polishes.
Their 2014 purple offerings are stunning, ranging from amethyst to mulberry. Some of my favorites are shown above: Lancôme Vernis in Love in  Infusion de Prune, Midnight Rose and Violette Coquette, each available for $15 at macys.com.
Now, I want to hear from you: What was your initiation into the cult of Lancôme?
Throwback Thursday is a Rouge18 series featuring the story of how I first discovered a veteran beauty brand.