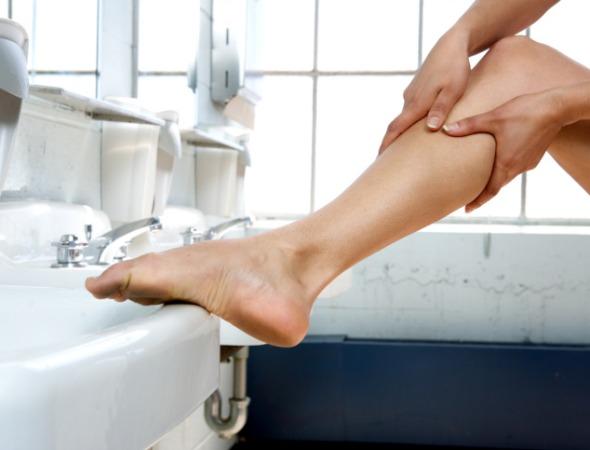 Now that it's a little warmer, take after our favorite ladies on the red carpet by showing your legs off at your next event. Even if you don't have a sought-after stylist on speed dial, you can still have the legs of an A-lister. Here are a few simple tips to getting perfectly smooth legs — even for the most sensitive of skin.
1. Open Your Pores
In order to soften the hair follicle, wait to start shaving until you've been in the shower for a few minutes. I like to do some of my shower "chores" before starting the hair-removal process, like washing my face, shampooing my hair and slathering on a deep conditioner, then letting it hydrate my strands while I shave. That's my morning multitasking routine!
2. Exfoliate
Are ingrown hairs the bane of your existence? Join the club. Luckily, there's an easy way to make them a thing of the past: simple, consistent exfoliation. When you slough off the dead skin that accumulates around hair follicles, it's less likely to clog up when new hair grows in. Use a body scrub to smooth out the surface of your skin before shaving for a long-lasting result.
3. Get Sudsy with a Moisturizing Body Wash
I like to use a loofah with a moisturizing body wash, such as Olay Sensitive Body Wash. When they say there's a jar of moisturizer in there — they aren't kidding. I adore this stuff. It's a staple in my tub!
Read the rest over at P&G Everyday: bit.ly/1gyAYCA.