I've only recently learned I'm a introvert (I know, you don't believe me, but you have no idea how intensely I'd rather be at home, writing and reading the majority of the time). It feels like I'm wearing ON drag sometimes when I have to mingle with strangers all night long at various beauty events. It's not natural for me and it took me years to be able to do it with any ease. I'm much better in small groups of people I know. Presentations, trips with no down time and a weekend chock-full of plans are hellacious for me, while a weekend of absolutely nothing is NIRVANA. Anywho, as you can imagine, crowds are anathema to me. I'd just as soon shop online for my beauty gifts and here are my favorite cyber haunts to hit up. Check it.
An incredibly curated selection of veritable beauty-fiend finds from the best beauty brands like T3, Becca, Paul & Joe, Clarisonic and more. Above is founder Lisa's favorites. On my list of giftables from the site are SachaJuan Ginger Flower Body Wash ($22), T3 Featherweight Luxe 2i blow dryer ($250) and the Eve Lom The Perfect Partner Holiday Set ($115).
Gloss48.com
This site's founders are dedicated to scouring the earth to uncover the best cult beauty brands and test each one of the items featured on their site themselves — imagine their beauty storage concepts. Best of all, brands get introduced at a special launch price their first week on the site. My picks? This Skin & Co. Roma set ($159), Fat Lip Pencil gift set ($36) and Rainbow Honey Yokai Nail Lacquer Collection ($30).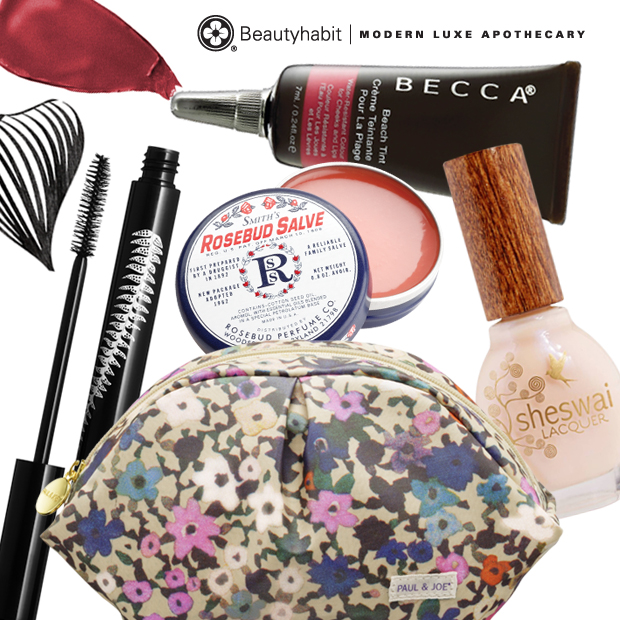 BeautyHabit.com
This online shop feels more like that delightful apothecary you stumble upon while traveling or even when meandering in the west village. I perused the site and found these gems for your beauty buff recipient: Rodin Holiday Gift Set ($290), The Laundress Cedar Candle ($42) and Tokyo Milk Marin Sel Parfum ($30) for your friend who lives in the Northeast, but lives in a tropical locale by the sea in her heart.
What are you favorite online beauty haunts?