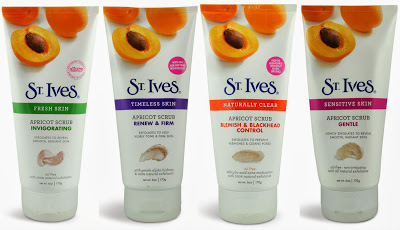 St. Ives is serving the skin-care equivalent of "washing [that man] right out of your hair."
The brand has declared November 1 National Scrub Off Day, when you take off all that Halloween makeup you rocked to achieve your costume concept and deep clean that face. To assist you with your scrub off needs, St. Ives offers several scrubs, all fantastic at removing everything from dead skin cells to the last traces of grease paint. 

My favorite is their iconic Apricot Scrub, which I've used for decades and even slathered onto my brother's face in the '80s in exchange for letting him choose "boy cartoons" for us to watch on TV ad nauseum.

What's your Halloween costume strategy?

Buy St. Ives products, including the brand's new spray-on body lotion, at drugstore.com. 

Like this post? Don't miss another one! Subscribe via my RSS feed.