I am part of NIVEA's Digital Influencer Network, however, all opinions expressed are my own.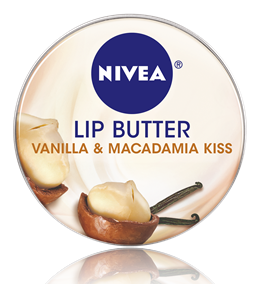 The great thing about a makeover is that while what's outside gets an overhaul, the inside remains the same, fabulous way it always was. Exhibit A? Tai Frasier's famous one in Clueless. Side story: I saw Wallace Shawn (Mr. Hall) this week while dining at Bar Pitti with some friends and would like a round of applause from you, as I resisted screaming "Inconceivable!" at every given moment.

Our longtime friend Nivea has taken a page from Tai (pour out some Nivea Extended Moisture Body Lotion in honor of our dearly departed Brittany Murphy) and has taken on a sleek new look inspired by their iconic little blue tin of Nivea Creme. Best of all? Many of the repackaged Nivea Body products boast 25% more product. My own favorite new Nivea item of late is Nivea Lip Butter in Vanilla & Macadamia Kiss. My new thing is stocking my go-to purses with lip balms so I'm never without and this $4 kisser comforter is phenomenal bag fodder.
Learn more about the NIVEA redesign by Yves Behar here and shop Nivea Body products at the drugstore.
Like this post? Don't miss another one! Subscribe via my RSS feed.