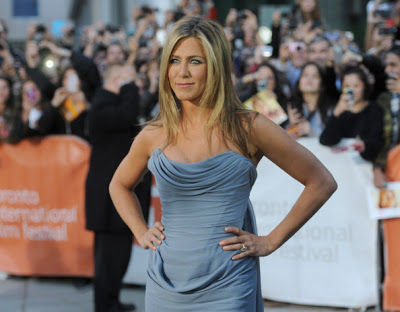 Jennifer Aniston's in a sky blue instead of her typical black fare at the Toronto International Film Festival with a subtly pretty makeup look courtesy of Leslie Lopez for NARS Cosmetics. "My inspiration for the makeup look always comes from the dress. Jennifer was wearing a beautiful grayish-teal Vivienne Westwood so I was instantly drawn to the new NARS Transvaal Eye Paint because the color is so similar. I wanted her to look glamorous, healthy, and glowing, with a nude-pink lip color for naturally polished lips."Here's how Lopez got the look.
All products, except where noted, are available at narscosmetics.com.
What do you think of Jennifer Aniston's makeup here?

Like this post? Don't miss another one! Subscribe via my RSS feed.