The new Amika Obliphica Go-to Travel Bag contains goodies that look as if they're designed for  a Borrower, but they're all the better to serve your travel needs–and boast full-size strength to whip your hair into compliance. AND they boast a fun, bright print for summer.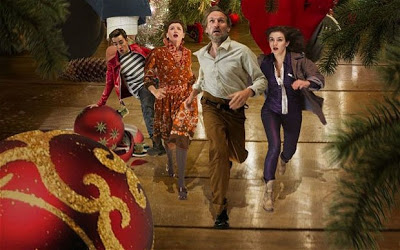 The Borrowers, busy being small. Like this blow dryer!

Amika Obliphica Go-go Travel Kit includes a mini ceramic styler, mini dryer (1,000 watt with two speeds and includes an ionized airflow concentrator for straight styles and a mini diffuser for curly ones), 1.01oz Oil Treatment all in a pretty zippered bag. 

I am elated that Amika feels a curly gal's plight and is furnishing her (me) with a damn diffuser. Many brands have entirely stopped MAKING them. Have you found it nearly impossible to find one of late, too? 

The Amika Obliphica Go-go Travel Kit retails for $80 on HSN and hsn.com. 
Like this post? Don't miss another one! Subscribe via my RSS feed.