Jennifer North sitting by the pool in LA in "Valley Of The Dolls," rocking my dream hair, per ush.

Welcome to  BBJ series, Fictitious Fragrance Fans. Fragrance is one of the most difficult areas of beauty to discuss and I find myself trying to convey a scent to you, more often than not, by the pop culture character it embodies to me. So why not make it a thing?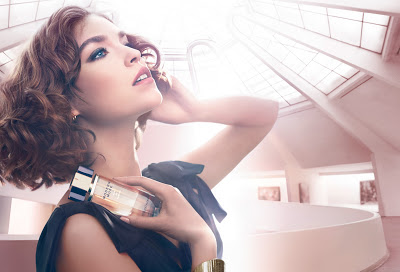 Arizona Muse in a campaign shot for Modern Muse.
Estee Lauder Modern Muse is the first new fragrance launch from the scent powerhouse (remember its iconic Youth Dew?) in a decade. The scent is a mix of jasmine and woodsy notes with lavender, lily, patchouli, and vanilla. In a move too perfect to be a coincidence, its spokeswoman for the campaign is Arizona Muse, who wears a bevy of bows in the print and television ads (and there is one on the Modern Muse bottle itself). The bows actually honor the nine muses exalted by ancient Greek artists and philosophers. Mythological muses + [Arizona] Muse contribute to one inspired scent. Its fictional fragrance fan is totally Valley of the Dolls' Jennifer North, played by the tragically late Sharon Tate. 


Sharon Tate's been coming up of late; Mad Men costumer Janie Bryant confirmed that Megan Draper's sartorial references to an outfit of Sharon's in a '70s Esquire shoot is no accident. Sharon Tate is serving, quite literally, as a modern muse foreshadowing Megan's evidently forthcoming untimely demise. Jennifer North also had an untimely demise, but until then, she was the very portrait of the modern woman working to support her husband, who was unable to work as a nightclub singer due to a hereditary disease. With Jennifer's innocent face plus a body that caused veritable commotion, she was a force of creative energy and the personification of Modern Muse's two components. The sparkling jasmine accord represents her beauty, talent and loving personality. The sleek woods accord speaks to the darkness of her character's fate, but also her sensuality.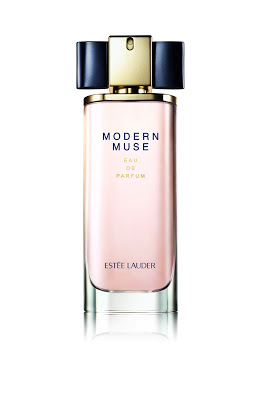 Modern Muse by Estee Lauder retails for $58 and launches in September at Estee Lauder counters nationwide. 
Like this post? Don't miss another one! Subscribe via my RSS feed.