Last week, I attended an event in honor of Degree Women's DO: MORE campaign, where I learned about some of the basics of paddleboarding and bobsledding with Track & field World Champion Lolo Jones and gold-medal winning soccer player Alex Morgan.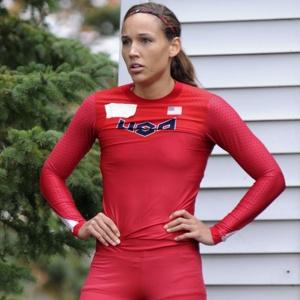 Lolo Jones
The two athletes teamed up with Degree to inspire us to go beyond our comfort zone and do more of what we love, hence the brand's DO:MORE campaign. 



That's me, trying out the bobsled. It's a lot deeper than I thought!

Jones talked to us about how she joined the U.S. bobsledding team, using her hurdling and running skills to train in a different manner. It was all very Cool Runnings as she explained to us how running is massively important in her job as a push athlete (the position in the back of the sled), as she runs, pushing the sled and then jumps into it.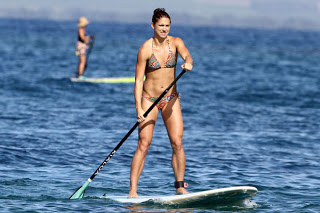 Alex Morgan on a paddle board

Morgan traded her cleats for a paddle board and showed us what it's all about during a mini Surfset Fitness class (more on in a separate post; it's an awesome surfing-based yoga workout on an unstable surface of a surfboard). While we were popping up onto our boards (not as easy as it looks, I couldn't help but think of this scene from Forgetting Sarah Marshall. 



Doing less certainly didn't help me when I was desperately trying to pop up, but it is ironic just how directly it conflicts with Degree's new campaign name, isn't it? The paddle boarding moves we did were certainly core-strengthening and I sweated more than I'd anticipated during event. Good thing my Degree was working to keep me schvitz-free and smelling good. The Fresh Energy scent is clean and slightly citrusy, not powdery, a requisite for my deo fragrances. 
Buy Degree Women MotionSense Antiperspirant and Deodorant for $5 at drugstore.com. 
Like this post? Don't miss another one!
Subscribe
via my RSS feed.