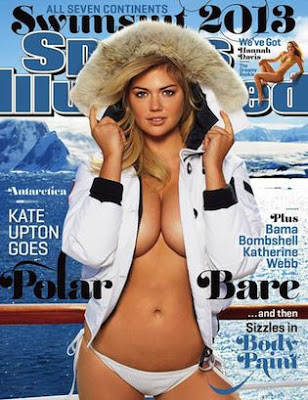 Celebrity hairstylist Peter Butler has worked on the famed Sports Illustrated Swimsuit Issue used Leonor Greyl products to create Kate Upton's look and provided me with a breakdown of how to get the look.

 "It was a real challenge, the first day we arrived there was a blizzard and I was just thinking that it was all going to be a disaster. Thankfully, the next five days there was sun every day!  To create Kate's look for the cover, I applied Leonor Greyl's Mousse au Lotus Volumatrice and then began blowing out her hair with a large round brush. Then, I applied the Spray Structure Naturelle all over and began curling big sections of her hair with a large barrel curling iron.
With the temperature in the teens, hair that is highlighted or colored can become extremely brittle, so Leonor Greyl's Éclat Naturel was the hero product of the day.  I used the Éclat Naturel after brushing her hair out to soften it up and give some separation. In the frigid weather, the cream actually ended up turning into more of a paste because the formula is so natural.  It worked out perfectly since it was so dry there that it was almost like working in the desert. The Éclat kept the hair manageable and didn't get greasy.
I set her hair with the Leonor Grey Lacque Souple and also used it to maintain the look throughout the shoot. At the end of the day, we did a double treatment with the Huile de Magnolia and then the Masque Quintessence."
What do you think of Kate Upton's Sports Illustrated Swimsuit Edition cover?

Like this post? Don't miss another one! Subscribe via my RSS feed.