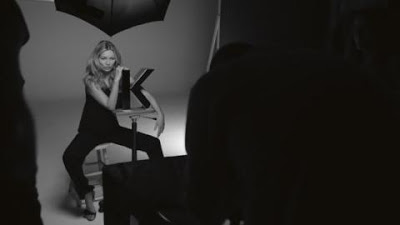 While Kate Moss is known for her incredible beauty, it has long been said that her mane is merely "meh." She just embraces it in a glamorous Kate Moss way, and that gives the entire package an air of otherworldly beauty. But that didn't stop hair care brand Kérastase from partnering with  icon, muse and supermodel in association with their new styling collection, coined "Couture Styling."  The brand tapped Moss to serve as the inspiration for this new collection and will debut a high-profile photo campaign featuring her.
As a part of the campaign, Kérastase enlisted legendary hairstylist and Artistic Director Luigi Murenu.  The campaign will debut in May 2013 in anticipation of the launch of Couture Styling, which will be available beginning June 2013.
See attached more information, an exclusive image from the shoot, as well as a link below for a behind-the-scenes video from Kate's photo shoot: http://youtu.be/IFVwfA8Wj9k. 

What do you think of Kate Moss collaborating with Kérastase?

Like this post? Don't miss another one! Subscribe via my RSS feed.