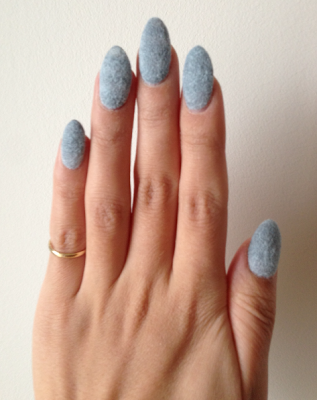 Check out these pussywillow nails at the Creatures of Comfort show! 


The nails act as a canvas onto which the textures of the collection extend and were created with
Priti Nails and designed by Kim D'Amato. The shade Cobweb Hen was used to complement the soft blues that are seen intermittently throughout the line and were created using flocking. 

What do you think? I feel like they're kind of cozy. 

Like this post? Don't miss another one! Subscribe via my RSS feed.