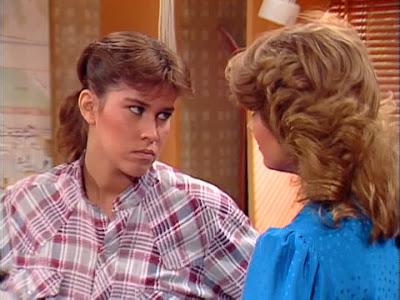 Jo, with her follicularly blessed foil, Blair Warner.
Welcome to a new BBJ feature, Fictitious Fragrance Fans. Fragrance is one of the most difficult areas of beauty to discuss and I find myself trying to convey a scent to you, more often than not, by the pop culture character it embodies to me. So why not make it a thing?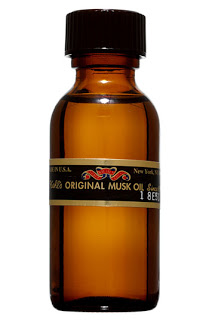 Truly, I think this pairing is my Fictitious Fragrance Fan MASTERPIECE. Never have I seen a fragrance suit a fictional character more. The character? The Facts Of Life's Jo Polniaczek. The scent of the Bronx native? Kiehl's Musk Oil. RIGHT? 

The pairing is pretty much the platonic ideal of fictional fragrance fan scents. Kiehl's Musk Oil is without a doubt THE fragrance that the original badass would choose. I can envision Eastland School for Girls student Jo testing out the scent by chance at the Kiehl's store in New York City on a shopping trip with Blair (Blair was out of Silk Groom for her epic mane and wanted to snag some from the free-standing flagship instead of at an upstate Bloomingdales) she negotiated in order to get Blair to drive her to pick up fake IDs from a Manhattan-based friend. 

The musk is quite the paradox, starting out hot and earthy with a skin-scent tone. It dries down to the opposite: cool, clean and soft. It blends otherworldly sensuality without trying and contains almost nothing but Galaxolide, a "laundry" musk. The scent, developed in 1921, combines a feral, sharp masculine property tempered by a just-out-of-the-dryer note, which disappears into the skin almost entirely, leaving a subtle, freshly washed scent in its wake. It manages to stay close to the skin in a manner I've seen with no other perfume. Its no-frills, apothecary-style amber bottle won't disrupt the minimalist beauty routine of wash-and-go Jo, nor will it elicit any interest from roommate Blair (who surely spritzes Estee Lauder's Beautiful by the gallon). The scent is casual, the fragrance equivalent of a black leather jacket and jeans. 

Alas on me, it registers more octogenarian than badass, but it smells DIVINE on my friends Dina and Keri. It's a beautiful scent if it mixes well with your body chemistry, and I believe that on most people, it does. Somehow this little gem knows I'm far too prissy to pull of the edginess of this cool-girl scent. But I keep my vial of it in the hopes that maybe our chemistry will change. Le sigh.
Buy Kiehl's Original Musk at Kiehl's stores or at kiehls.com. And tell me: Do you agree that Kiehl's Musk Oil is Jo's scent? What do you think? 
Like this post? Don't miss another one! Subscribe via my RSS feed.