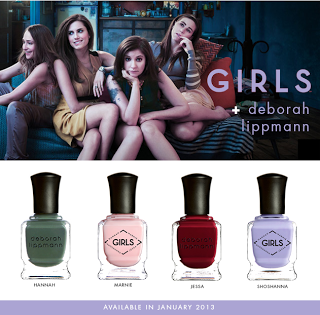 "I don't even want a boyfriend. I just want someone who wants to hang out all the time, and thinks I'm the best person in the world, and wants to have sex with only me." – Hannah Horvath 

Can't get enough of Girls? Just in time for the season two premiere in January is Deborah Lippmann's new nail polish collection inspired by the four girls, in hues inspired by the personality of each lady. 

Pre-order the Deborah Lippmann Girls nail polish set here.

Like this post? Don't miss another one! Subscribe via my RSS feed.