Fictionary is a column showcasing beauty-related words that don't exist, but should.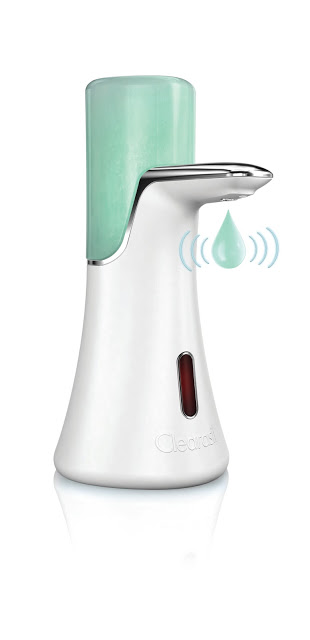 Clearasil was a major staple of my skin care regimen growing up and the brand's latest face wash innovation, Clearasil PerfectaWash, is exactly that–an INNOVATION. Its sleek, gadgety Apple-ness leads me to hail it an iWash Station, a shout-out to everyone's favorite science lab safety accoutrement AND a reference to the fact that the wash does the work for you itself. The cleanser's dispenser uses the same technology as your favorite public restroom sink (the better to eliminate germs, my dear!) and distributes the perfect amount of 2% salicylic acid-infused formula. Hence, the name PerfectaWash, and I think you'll agree that the self-inflicted rationing and results achieve a level of perfection only previously personified by the very fictional Jake Ryan of Sixteen Candles fame. Read on…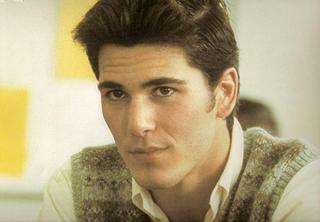 Sigh. Jake Ryan.
Clearasil found that people tend to overuse face wash, leading to skin dry-out and actually overcompensating for acne, which can interfere with the clear-up process. The dispenser contains Ultra Rapid Action Face Wash, which provides a hard-working cleanser in the perfect dose to balance oil, remove dirt and makeup and cleanse deep into pores, fighting acne and helping to prevent breakouts without overdrying. The best part? You get a pair which contains a spare in each beginner set. The formulations available for use in the dispenser are SuperFruit Splash (energizes and refreshes with raspberry and cranberry extracts) and Soothing Plant Extract (gentle formula known to calm and reduce redness).  Best of all? Clearasil says you can expect visibly clearer skin in as little as 12 hours. In short? You'll tell zits to leave, get out… right now… it's the end of you and ME.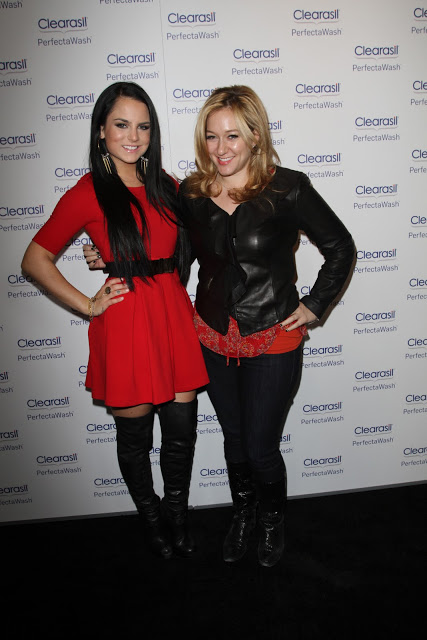 JoJo and I! I look thrilled because I AM.
To celebrate the new launch, this past weekend, Clearasil generously whisked me away with them to sunny Los Angeles to attend a pop up concert courtesy of their new spokesperson JoJo, who is officially the nicest celeb I've met to date. LONGtime readers will remember my 2006 obsesh with her. Stay tuned for the interview and what's on her vanity. I also had an impromptu vaca at the trendy Roosevelt Hotel (try Library Bar's farmer's market-inspired cocktails made by the gorgeous Greg DeBolt, who interprets your vague taste qualifications–i.e., I like spicy and hate gin–and artfully constructs a drink like my jalepeno/basil infused vodka ELIXIR like a veritable DRINK WHISPERER).
Can't wait for your acne to be gone? Clearasil PerfectaWash is available with limited distribution beginning DECEMBER 26, 2011 at Wal-Mart, CVS, Walgreens, Rite Aid and Amazon.com and will be available nationwide beginning March 2012. The wash retails for $20 for starter kit which contains PerfectaWash dispenser, 2 refills (5 FL Oz., that's 100 doses each), 3 batteries. Additional refills are $9 each.
Disclaimer: Samples of the product were provided by Clearasil PR for editorial consideration.
Like this post? Don't miss another one! Subscribe via my RSS feed.