Presented by Target
Sparkle, Neely, sparkle: This is the 2011 BBJ Holiday Gift Guide. For more gift-worthy items for everyone on your list, check out my other offerings.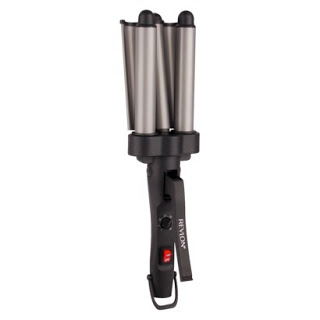 Holiday hair is an exalted version of the everyday coif–it's polished, it's a little more special, it's never banal. It's always festive. What I love about curling irons is that a budget version will work just as well as a $300 iteration. This three-pronged waver by Revlon? It retails for $21 and will garner your giftee undulating MERMAID hair on the double. It creates soft "S" waves that tumble totally naturally for smooth, glossy texture. Plus, I love how the heat tool's look is so reminiscent of the crimpers of yore (I had a Vidal Sassoon one I only WISH I could locate in 2011).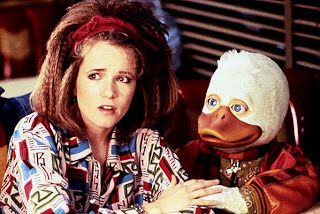 Behold, my favorite crimp enthusiast, Lea Thompson's "Howard the Duck" character.
Snag one for your mane maniac of a friend who's always asking what she should do with her hair with a little note that says "Wonder no more!" I find it's best for gals whose hair won't hold a curl at all–somehow an "S" wave is like a curling "training bra." A full helix spiral is somehow out of the realm of possibility but a little figure 8 action works every time. I suggest holding the tool horizontally and taking small sections of hair at a time for best results. Your hair will boast more twists than the plot of a telenovela.
The Revlon Jumbo Ceramic Waver is available at target.com.
Disclosure: Product and compensation were provided by Target for this post, but all opinions herein are my own.
Like this post? Don't miss another one! Subscribe via my RSS feed.