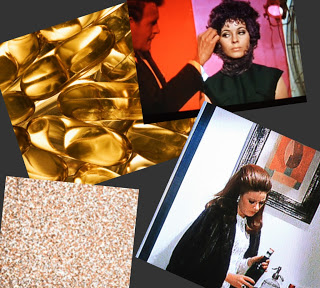 My inspiration board for Sparkle Neely,
Sparkle sent to MAC for consideration.
Longtime friends of mine know I can't keep a secret, so the past month has been PAINFUL, dolls. But now, I've been given the green light to SHARE HOROWITZ, and that I'll do. Ready?
Remember when I went to Toronto in April and toured the MACtory? Well, in addition to learning how to flame a lipstick, I was one of the nine lucky winners who had the chance to create my own MAC Cosmetics cosmetic. Bloggers were contacted last January and were asked to submit color concepts for both a lipglass and an eyeshadow. My shadow was one of the three others chosen, along with five other lipglasses.
Sparkle Neely, Sparkle being made! Credit: MAC
Naturally, it's inspired by Valley of the Dolls (the movie). That's the inspiration for my everything. My hair color resembles exactly that of Jennifer North. That's not an accident. My impending wedding hairstyle (for whenever that may be) is plucked straight from the flick. My undying love of cat-eye liner? An homage to the cool, waspily chic Anne Welles. And my bespoke eye shadow shade? Inspired by no other than the glamorously unhinged Neely O'Hara. Below, the description from my contest entry (more than 80 bloggers entered!), Sparkle Neely, Sparkle. (And you know the copyeditor in me belabored the comma placement in that name. It should be "Sparkle, Neely, Sparkle," but alas, that seemed to be just TOO many commas.) It's a deep rusty brown with champagne sparkle. I love that it flatters a wide variety of skin tones. I've been rocking it as a liner for approximately the last month.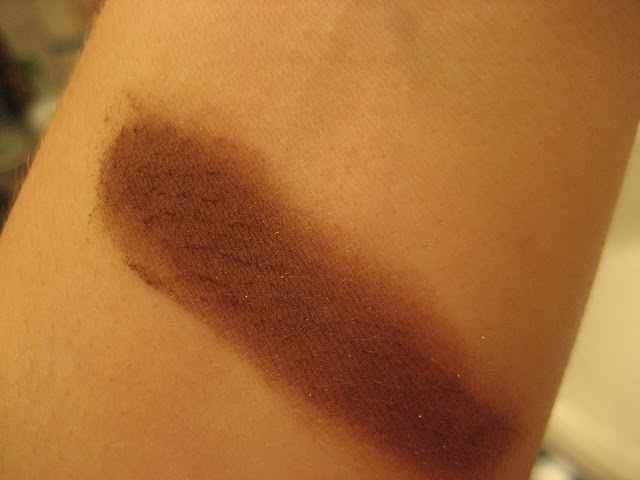 My first swatch.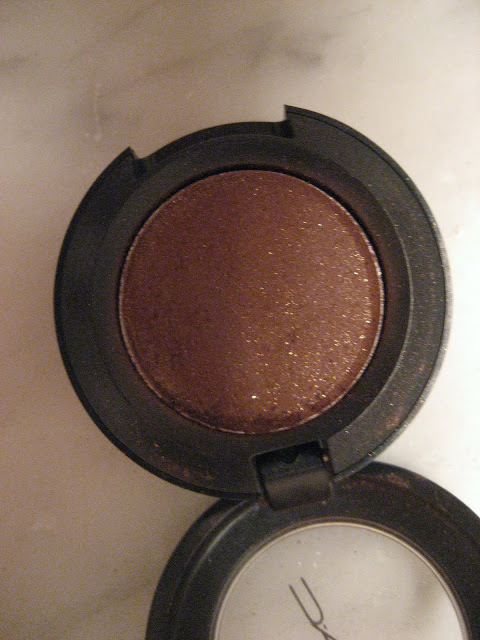 My sample of Sparkle Neely, Sparkle!
The professional shot. Credit: MAC
Sparkle Neely, Sparkle is inspired by my favorite campy film, "Valley of the Dolls." I can't think of one time when the big-haired, heavily lined eyes and 60s glamour of characters Neely, Anne and Jennifer wasn't my beauty goal.


The shade is a deep rusty brown with champagne-colored glitter, a nod to the glamorous deep shades Anne Welles wears in her epic Gillian Girl beauty product commercial and the varying brown hues all three main female characters wear throughout the movie.


The champagne glitter evokes the Hollywood sceneyness of the movie, while the deep shade of brown represents the seedy darkness of the drugs all three women fall prey to in the film. I envision the shade working well as a liner, but also as a smoky eye or cat-eye effect.


"Sparkle Neely, sparkle" is the famous line delivered by Patty Duke's character Neely O'Hara after the high-pace lifestyle of fame and fortune starts catching up with her.


It was so cool to be able to partner with one of MAC's chemists (Diana Liu) to create the shade. Even though I became a bit obsessive about sifting EXACTLY the right measurements down to the milligram into the mixing bowl. I love the final product (the amount of sparkle is PERFECT) and hope you will, too!


The deets on the full collection: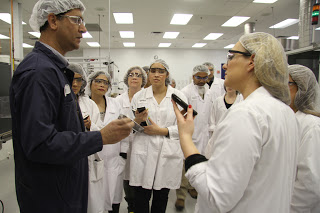 The MACtory gals and I at the lab. 
EYE SHADOW ($14.50 U.S./$17.50 CDN)
Beauty Blogging Junkie–Amber Katz
Sparkle Neely, Sparkle
 A deep rusty brown with
champagne-colored sparkle
Temptalia–Christine Mielke
Jealousy Wakes
Seething emerald green with
teal and gold pearl
Lipstick Powder N Paint–Lesley Ellen Mirza
Parisian Skies
A muted grey-blue
The Makeup Girl–Lianne Farbes
Hocus Pocus
Dark sooty grey with silver pearl
LIPGLASS ($14.50 U.S./$17.50 CDN)
Makeup and Beauty Blog–Karen Monterichard
Evolution Revolution
A warm peachy pink
with subtle purple, green and blue micro glitter
Afrobella–Patrice Yursik
All Of My Purple Life
Deep purple/grape with subtle sparkle
Beauty Maverick–Lily Nima
Caqui
Persimmon orange
The Shades of You–Aileen De Los Angeles
Sonoran Rain
Deep coral-red with gold and silver pearl
Nitrolicious–Wendy Lam
Nitro:licious 2046
Intense shiny red
Available in North America June 21, 2011 at maccosmetics.com only.


NYLON Beauty Director Holly Siegel joined us on the Toronto trip and penned a piece about MAC Cosmetics' Bloggers' Obsessions collection for the July 2011 issue (page 108), as well.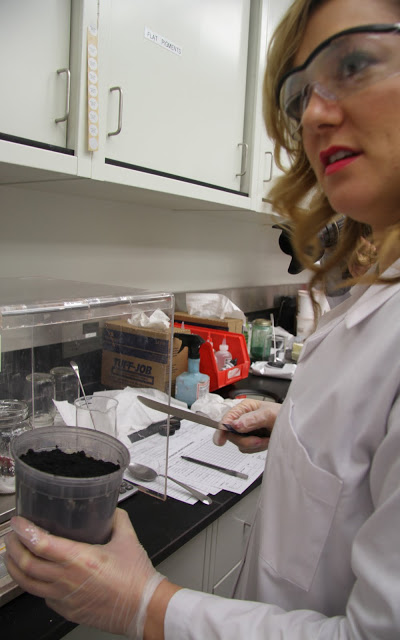 Blending! Credit: MAC
Tell me, gals. Are you going to BUY MY SHADOW? AAAAAAAAAAAHHHHHHH!!
Full disclosure: I received no monetary compensation for this product, nor will I based on purchases. MAC Cosmetics paid for my trip to Toronto (hotel, flight, meals). 
Like this post? Don't miss another one! Subscribe via my RSS feed.