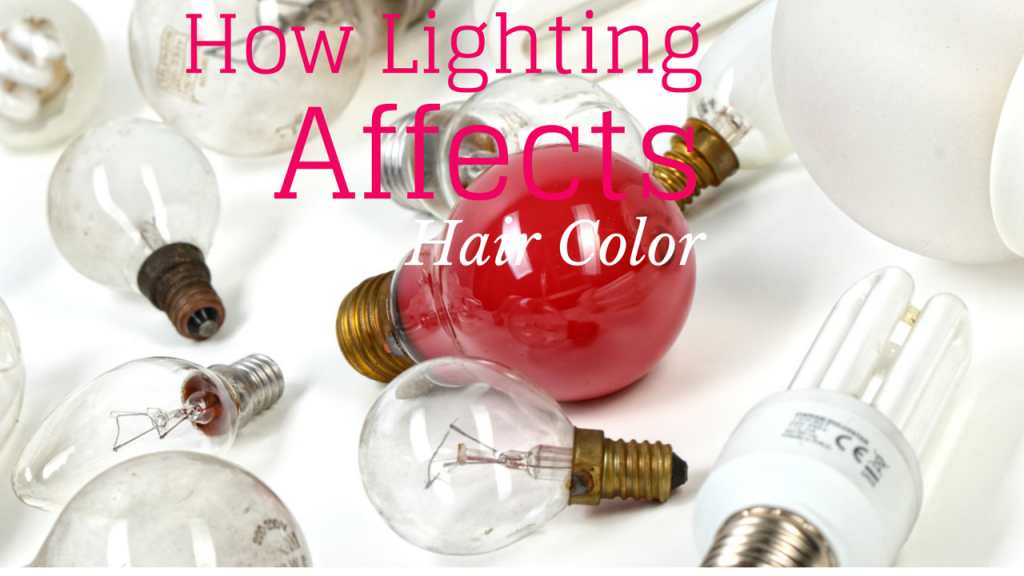 Have you ever gotten your color done, loved it in the salon, and then suddenly, you see a photo of yourself and it's warmer/redder/darker than you wanted it to be? Or does your color look less-than-sexy in your bathroom mirror? Or on Instagram: In Sepia, you might be a redhead, but in Valencia, you're back to being brunette.
I talked to Sally Hershberger colorist Dana Ionato about this phenomenon where you find your hue looks too gold in your house, but positively angelic in the wild. "Lighting is so complex, it's a job in and of itself," explains Dana. "Pink-tinged light bulbs can give your hair a rosy, warm cast. They're great for skin, not so great for hair," she says. In photos, flash bulbs can do the same thing. Say you take a photo in a club, at night, with a flash and loathe your hair hue. Before you make a correction appointment, Dana says to keep in mind that "the flash yields different tones, reflecting off your hair."
In short? Get a good look at your locks in front of a mirror with as much natural light as you can. Your hair reality is probably more flattering than the photo imitating it.
Has bad lighting affected your color concerns? Tell me in the comments.