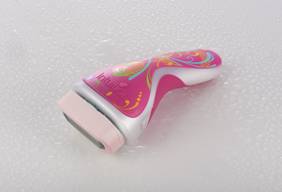 The pink–check the very "Full House" era design!
Just as Britain needs an heir (William) and a spare (our favorite spicy ginger, Harry), I find that's now necessary for me to have a go-to razor with flair and using my former undecorated (though lovely natural) iteration as a spare for travel. Schick introduces three new decorative handle designs so you can rid yourself of hair–with flair. Check out the trailer of classic corporate America movie Office Space (specifically at :38) below:
Jennifer Aniston's character is required a MINIMUM of 15 pieces of flair, and I'd say that correspondingly, your shower is required to have at least… four. So start with one of these decorative little handles in blue-green, light pink and dark pink. The pattern on them is quite '80s in a DJ Tanner's wall paper sort of way. You know what I mean.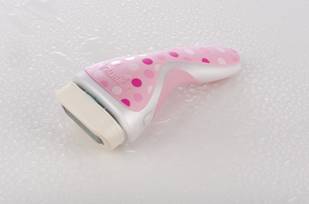 The new light pink handle
The Schick Intuition is fabulous for vacations as you can skip the 3-ounce hassle of a separate shaving cream AND the extra bulk. The moisture-rich lather it produces aids my very accident prone self to eliminate nicks and cuts, while still allowing for a precise shave.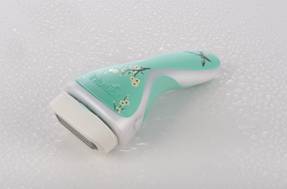 New green!
Damn it feels good to be a gangster. 
The Schick Intuition limited edition handle designs are now available at mass retailers nationwide.
Like this post? Don't miss another one! Subscribe via my RSS feed.