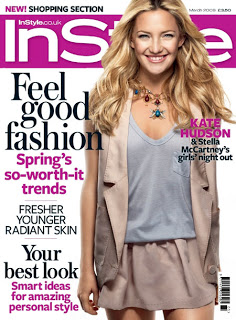 Hey girls,
In case you're already having Fashion Week separation anxiety, InStyle UK has got your London/Milan Fashion Week AND Oscars trends covered. Observe:

They go behind the scenes to find out how top make-up artists recreated BAFTA red carpet looks!
Instyle UK talks to the celebrity hair and make-up artists who worked on all the big names at the Oscars- find all their 'how tos' and top tips here.

Check out all the hottest new celebrity hair trends and how to recreate them here.
Get ahead of the game with fall/winter 09 runway beauty here.
Get the inside scoop from their front row reports at London Fashion Week.
Keep checking back here for all the new collections showing in Milan.
InStyle UK's style stalkers have been hunting down the hottest looks in their street style. Click here to read more.