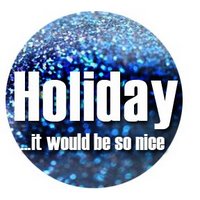 For the gal who has it all, here's a round-up of superluxe loot to match her superluxe lifestyle. These gifts cost the earth (especially the last one!), but when you're going there… you need a guide, n'est-ce pas? Check it:
Jo Malone Candle Trousseau ($595)
The Candle Trousseau contains a suite of Jo Malone's FAMOUSLY gorge-smelling candles in signature scents and is presented in a stately leather jewel box and accompanied with a sterling candlesnuffer, wick trimmer and key. So you can keep that shiz on lockdown.
La Mer's Crème de la Crème ($1390)
This set gives me the VAPORS. Inspired by the sea, this mother-of-pearl box is home to a sumptuous jar (16.5oz) of the original Crème that inspired a cult following. To speak "7Eleven," it's the Big Gulp of La Mer jars. The Crème de la Crème is a limited-edition offering. Is it not the fabulousness? And paying rent is so 2007, right?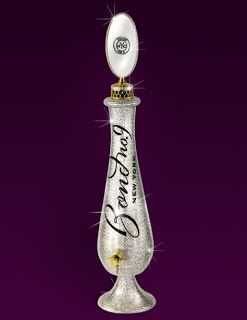 Bond No. 9's Swarovski Crystallized Amphora ($3,500) Let's be serious: no one NEEDS this. Okay, maybe Paris Hilton needs it. But it is just. so. sparkly. This 42 oz amphora vitrine is covered with 16,500 hand-applied platinum Swarovski stones. Not to forget the bottle top—an elliptical mirror with honeycomb base. Boasts the Bond No. 9 signature and a handy golden spigot. You can choose the bottle's contents from among their 32 gorge scents. This bedazzlement comes in a white patent leather gift case, also adorned with crystals.