Oh, hi dolls!
I've decided to institute a new weekly series on BBJ called The Phenom List. It's, you know, things I can't live without this week. It will most likely be posted on different days each week because I simply can't be constrained. This week, I'm loving:


Flirt Squeeze Me Super Shiny Lipgloss in Fruitalicious, $10
This smooth, non-sticky gloss glides on easily, tastes of watermelon, has moisturizing properties, and shines your pout like no other. Fruitalicious is a medium nudish-pink (left) that looks fantastic on a blonde.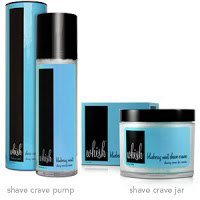 Whish Shave Crave Pump in Blueberry Mint, $24
Whish has answered my prayers by creating their hydrating sweet-as-sugar shaving cream in a new pump form (left). Blueberry mint yields a delish, soft scent and includes blueberry oil for anti-aging purposes and mint oil to soothe sore muscles.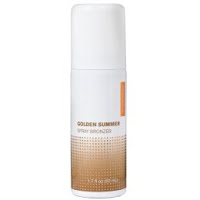 Sonia Kashuk Golden Summer Spray, $13
This spray-on bronzer is intended for faces, but I find it's perfect for your legs. Maybe, say, for those occasions when instead of sitting out at the pool Memorial Day weekend, you instead chose to spend your economic stimulus check at TJ Maxx. I spray it directly on my gams and rub in a bit for a convincing golden glow.
Photo credits: bellasugar.com, whishbody.com, target.com
Click here to enter Total Beauty's contest to win a Saturn Vue Hybrid.