Sunshine asks:
Q: I'm 18 and my prom is this Friday, April 18th. I was thinking about getting my makeup done, but I've had a few too many unfortunate experiences with getting it done professionally. So, I decided that I'd do it myself.
My dress is silky black with silver as the secondary color. Any ideas as to what I should do with my eye makeup?
A: Sunshine, what a phenom question. I am loving that you're wearing a silky black slash silver dress on the big night. I'm NERV because your prom is in five minutes and I'm on 15 diff deadlines right now, but this blog was born from procrastination and also? You had me at "prom." I love a prom. I have a few recommendations for you, OBV.
Thierry Mugler Regard Stellaire in Starry Night
I'm living for this quartet of smoky seduction. It includes a white shimmer shade, a rich sparkly charcoal, a neutral beige and a straight up flat black. I'd recommend lining your eyes with the black using a liner brush, use the white up by the brow bone (SPARINGLY) to highlight, and then apply the charcoal to the outer corner and on the lid below the crease for a siren-worthy smoky grey eye.
Now, I realize the link I've sent you to is for Sephora in France because this shadow isn't sold in the US until May. Since you can't wait that long, I recommend Bourjois Paris' Eye Shadow Trio in Les Argents ($19) which is pictured at left.
Laura Mercier Shimmer Bloc in Orchid Mosaic ($38)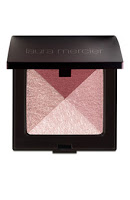 This 4-color palette features a shimmery range of 2 pinks, a champagne and a plum. It includes a mirror (don't think about going promming without one) and is encased in Laura's signature purple compact packaging. I'd recommend using the lightest pink all over and shading with the plum in the outer corners and on the lower lid. Line eyes with ck Calvin Klein Ultimate Edge Gel Eyeliner ($16) in African Voilet, a deep plum.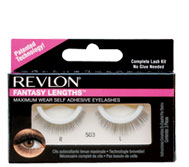 Lastly, I deeply recommend false eyelashes to add a sense of occasion. My faves are Revlon Fantasy Lengths Self-Adhesive Eyelashes. They're sold at drugstores for a mere $7 and last the whole night. Best of all? They're reusable. Wear the flirty length and channel Twiggy.
Have THE most fun at your prom, Sunshine! Pity anyone with the misfortune of standing next to your gorge self in pics. Report back and tell us how it went!
xoxo,
Fabulista
P.S. Stay tuned for promtastic hair recommendations later this week.