Hey poodles,
(I miss Will & Grace, okay?) How was your weekend? Mine was okay, I spent most of it sitting on my couch watching the Golden Girls Season 1 on DVD, nursing my cold. 11 hours of Blanche's jungle-themed bedroom shots later along with Souper Soup from Sarge's Deli, I ventured out to see Gone Baby Gone (the Ben Affleck flick) with my friends Lauren and Jill. The movie was pretty good, although I think it needed some editing. I still look like hell though, I'm not going to lie. Unfortunately, no amount of couch plus Sophia one liners was enough to make me look like decent, so I had to peek into my makeup stash to figure out a way to fake it. I use a combo of prods to lessen the "death warmed over pallor" in my lifestyle. Here are my top three faves: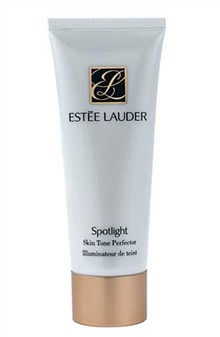 Estee Lauder Spotlight Skin Tone Perfector – This silky, sheer lotion gives skin a healthy-looking, even-toned glow you can see as soon as you put it on. Wear it alone or under makeup for radiant skin that looks even and flawless. Perfect for all skin types. Non-acnegenic.

Smashbox Photo Op Under Eye Brightener – This smooth cover up salvages under eye shadows so that you'll be ready for your close up, despite your wheezing state. Light reflecting particles in the formula counteract dark circles.

Benefit Mr. Frosty – White eyeliner is so 1997. I almost feel as if I should be rocking my soccer uniform and studying for my Latin final just mentioning it. I don't use it as a liner however, I apply a bit to the entire eye lid area and blend to use it as a slight application of shadow, then put a dab at the inner corners to look more awake. The effect is very Reese Witherspoon's one second cameo in Adam Sandler's Little Nicky. In case you forgot:
Try it and let me know what you think!
Photo credits: nordstrom.com and sephora.com