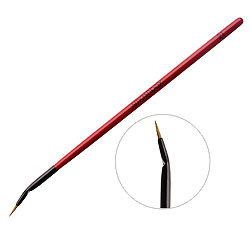 Did you happen to catch Boyz II Men perform during the World Series seventh inning last night? I mean, the Red Sox AND Boys II Men? Why weren't they throwing lip gloss into the stands and calling it A Perfect Storm of Everything I Like?
In other news, my friend Melissa alerted me about this news about Gavin, the model Lauren dates for five minutes on this week's episode of The Hills. I'm kind of deva about just how staged the show is. I mean, I knew it wasn't real, but the fact that that BBQ was a rented set is sort of pushing the whole show into another realm of ridic-ness in my profesh opinion. And I obv noticed nailpolish gate. Anyone else? For those of you who don't know, on the date with Gavin, Lauren was wearing red nail polish. Immediately upon her arrival at her apartment, she was no longer wearing it and calling Brody, suggesting that the call didn't happen the same night as the date adding further fuel to the fire that this is indeed an entirely staged show.
The beauty update of the day (because I know you don't come here for sports commentary) is my new eyeliner brush. Smashbox Arched Eyeliner Brush 21 ($20) is the cosmetic tool equivalent of Prego–it gets IN there. You know, that space between your lashes and your eyelid (lash/lid gap) that if you don't ensure is filled in with liner makes you look spectacularly trashy? It's arched to conform to the shape of the eyes, to precisely define the lash line with one quick, easy stroke. Perfect for use with a gel liner. I adore using it with MAC Fluidline these days.
To get the liner to form a very thin line against the lashes, try painting some liner on the lashes as well, where they meet the lid. Then curl lashes, apply two coats of mascara and unleash the hotness on an unsuspecting world.