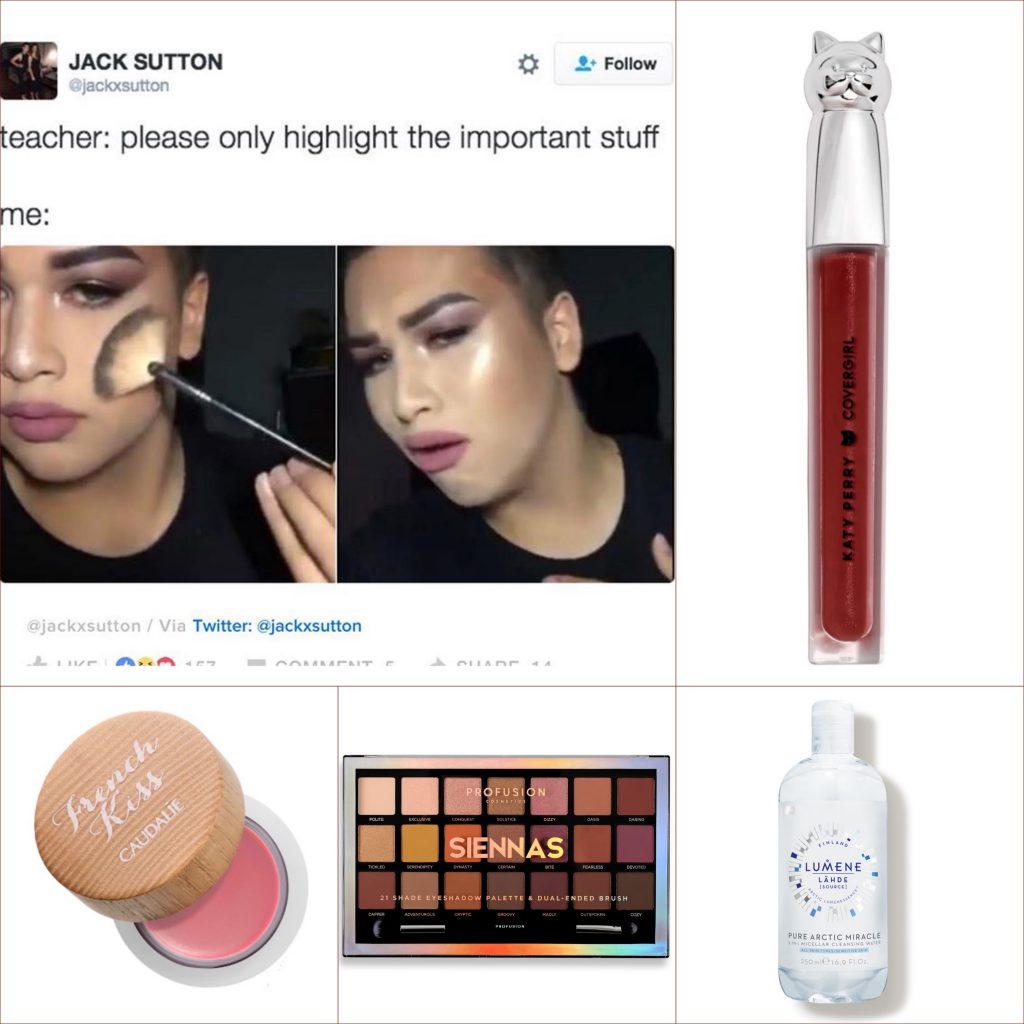 Caudalie French Kiss Tinted Lip Balm ($18)
I'm a bit of a lip care fanatic, and I love this balm. The texture is very thick, which makes it perfect for locking in moisture. I prefer to apply a lip balm or Vaseline before applying this balm, this way the moisture is locked in and the first layer of balm makes the Caudalie balm a bit thinner in consistency. Wear this to bed, and your lips will thank you in the morning.
CoverGirl Katy Kat gloss in "Wine Feline" ($6.99)
The Covergirl Katy Kat glosses are super pigmented, especially for a gloss. You can expect the color payoff of a lipstick, plus the shine of a gloss. One of my favorite colors is "Wine Feline", a deep red that is flattering on all skin tones.
Profusion Siennas Eyeshadow Palette ($10)
I've written about the quality of profusion's eyeshadows before, but I particularly love the warm color scheme of this 21-pan, multi-finish palette.
Lumene Lahde Pure Arctic Miracle 3 in 1 Micellar Water ($7.99)
Supposedly micellar water is great for people with sensitive skin, but I don't have sensitive skin and have found that every micellar water I've ever tried made my skin itchy… until now. Lumene's Lahde Pure Arctic Miracle 3 in 1 Micellar Water is magic because it's the first micellar water I've tried that doesn't irritate my skin.