It will soon be that time of year! Fall is the season of new TV shows, and this year there are a host of new titles soon to grace our screens all competing for our attention and affection. Here are the 7 that just might have that special something.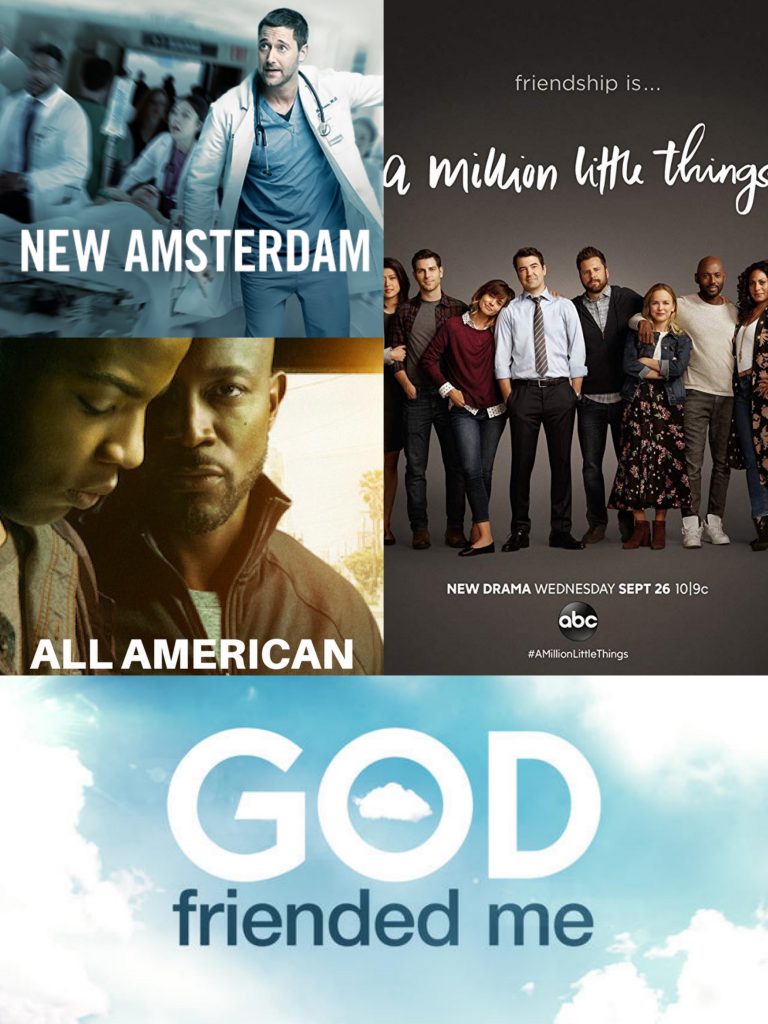 A Million Little Things (ABC)
This show already looks like it's going to be a weekly tearjerker. The story revolves around 4 friends who met while stuck in an elevator. As time goes by, they begin to drift apart until they receive the news that one of them has committed suicide.
Premiers Wednesday September 26th at 10 p.m. ET on ABC
The First (Hulu)
From the creator of House of Cards, The First centers on Tom Hagerty (played by Sean Penn) as he goes on the first manned trip to Mars.
Premiers Friday, September 14 on Hulu
God Friended Me (CBS)
This show takes the cake for most interesting and outlandish premise. Miles Finer, son of a reverend, is an outspoken atheist until one day, God friends him on Facebook.
Premiers Sunday September 30th at 8:30 p.m. ET on CBS
Manic (Netflix)
This trippy Netflix miniseries stars Emma Stone, Jonah Hill, and Justin Theroux. Annie Landsberg (Stone) and Owen Milgrim (Hill) have quite the wild ride as they participate in a pharmaceutical trial led by Dr. James K. Mantleray (Theroux). Dr. Mantleray claims he has invented the "miracle cure" that can cure any mental illness.
Premiers Friday, September 21 on Netflix
All American (CW)
Inspired by the true story of NFL player Spencer Paysinger, All American tells the story of a football player from South LA who goes to play at Beverly Hills High School.
Premiers Wednesday, October 9th at 9pm on the CW
New Amsterdam(NBC)
Dr. Max Goodwin is the newest medical director of New Amsterdam Hospital (inspired by Bellevue, the oldest public hospital in America). His goal is to subvert the status quo, make treating patients a higher priority than earning profits, and help doctors also be humans. Plus, a twist: he has cancer.
Premiers Tuesday, September 25 at 10pm on NBC
The Red Line (CBS)
Not quite a fall premiere, as you'll have to wait until midseason for this show executive produced by Ava DuVernay, Greg Berlanti and Sarah Schechter. The narrative begins when a white police officer mistakenly kills a black doctor, and the show follows 3 families impacted by the case.
Image credits: IMDb