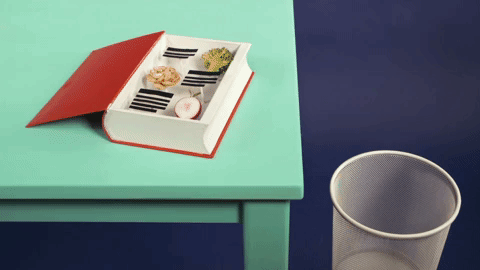 I read a lot of articles written by nutritionists. Mostly, these sorts of articles are about which foods to eat or not eat to achieve certain goals, how much to exercise, thoughts on the latest fad diet, etc. However, this article by Abby Langer, a registered dietician with 20 years of experience, shares healthy eating insight unlike most other posts by nutritionists. She details the 5 most important healthy eating lessons she's learned in her practice. #1 and #3 really resonated with me, because it is clear that Abby's 20 years in the profession has attuned her to the more complex factors at play where eating and body image are concerned.
My favorite words of wisdom from her post:
"The one thing I've consistently seen throughout those hours of sitting and speaking with people whose 'food issues' run the gamut is that their behaviors, whatever they are, are rarely only about food or even eating."
"The things we say to kids about their bodies matter—and keep mattering—for a long, long time."
Not only should nutritionists consider psychological relationships their clients have with food and their bodies, they need also make their advice culturally sensitive. Read how 7 different nutrition experts from different backgrounds are factoring cultural sensitivity into their practice.
However, not everyone can see a nutritionist to receive evidence-based advice about their eating habits. One good resource to use is the Harvard School of Public Health's Diet Review. The site provides an overview of popular diets' claims, an overview of research related to the diet, and a list of potential pitfalls. As of now, the site contains reviews of diets like keto, intermittent fasting, paleo, and gluten-free for weight loss.