In June, I went to Fashionista.com's "How To Make It In Fashion" convention. As a beauty fanatic, stepping into this fashion-focused convention was certainly a learning experience. Here are my 4 main takeaways:
Don't be in a "bad fashion movie."
Laura Brown, editor of InStyle, gave out so much great advice during her opening keynote Q&A it's hard to pick just one. But, something that stood out to me was her proclamation that she's not interested in perpetuating the typical fashion industry stereotypes of nightmarish hours and even worse bosses. She doesn't want to work like she's in a "bad fashion movie" where the workplace culture is toxic, exclusive, and soul-sucking. As editor, she is more interested in supporting those who work for her so that they can produce their best work in a more accommodating environment.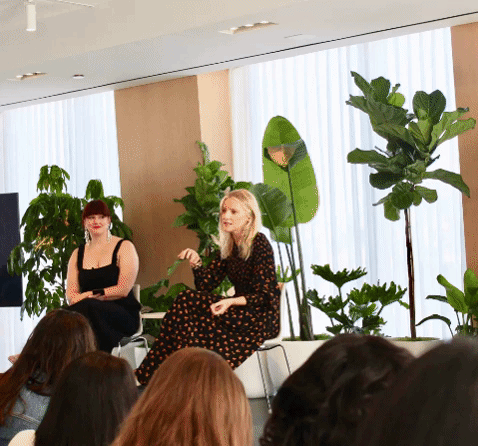 "Envy no one."
Another gem from Laura Brown: "Don't mythologize people. You can respect people and think they're pretty and like their shoes and like their work, you can still admire people, but they're not better than you."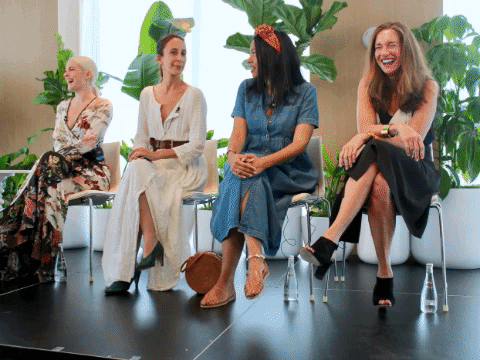 Re-wear your clothes with pride.
In the "How To Make Your Fashion Brand More Sustainable" panel, Aurora James, the creative director and founder of Brother Vellies, brought up the idea of quality over quantity in terms of one's wardrobe. Part of making our closets more environmentally friendly is simply purchasing fewer pieces, focusing on quality over quantity, and taking pride in re-wearing our clothes.
Be the solution to a problem
Divya Gugnani, CEO and Co-founder of Wander Beauty, created her brand after having children and finding that she didn't have time for so many different products in the morning. As such, Wander Beauty's mission is to create multi-use, time-saving products. Gugnani didn't just create a brand that parroted what others were doing; instead, she identified a problem the industry wasn't solving and made her brand the solution.
Photo Credits: Tonya Mann / Fashionista.com