At the end of each week, I tell myself it can't possible for many more new products to launch… And each week I'm proven wrong. 1) Remember "Swoon", the metallic-foil crimson red eyeshadow shade from the TOOFACEDxKATVOND palette? Kat Von D Beauty has decided to re-release Swoon in a full-size eyeshadow single launching October 23rd, 2) Kim Kardashian posted photos from the promotional shoot of a new KKW eyeshadow palette. 3) Milani will be dropping 2 new palettes at the end of July called "Pure Passion" and "Soft & Sultry". 4) Bite Beauty's coffee-inspired French Press Lip gloss line just launched on July 3rd. The colors range from peach, to chocolates, to dark plum. 5) NYX's 40-pan eyeshadow palette "Swear By It" has hit stores. This palette has neutrals, warm tones, cool tones, mattes, and shimmers. 6) Finally, in honor of its 20th anniversary, pro makeup brand Viseart is releasing 3 magnetic pro eyeshadow palettes.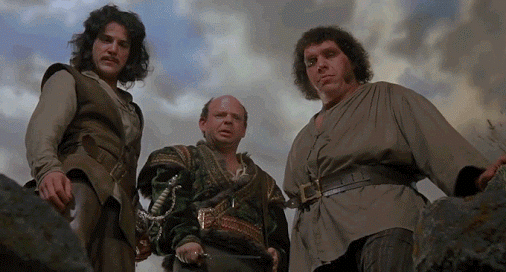 Beauty industry buzzwords like "natural", "shrinks pores", and "hypo-allergenic" are often unsubstantiated marketing ploys. Learn what popular beauty industry jargon really mean.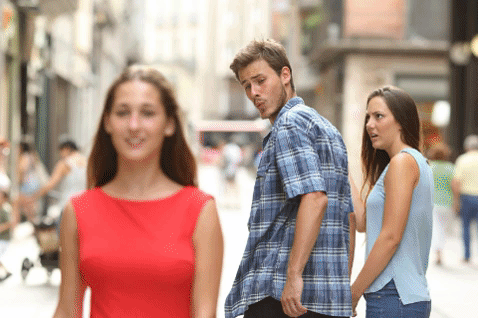 If you've been on the Internet at any point in the last few months, you've probably seen the "distracted boyfriend" meme. Turns out, the woman who plays his girlfriend in the stock photo turned meme is hilariously, perpetually shocked in other stock photos.
You might have heard the recent buzz about moisture powerhouse ingredient hyaluronic acid. Read more about hyaluronic acid, what it is, how it works, and what it can do for your skin.
​
If you suffer from split ends, it may seem like the only way to get rid of them is to chop them off. Instead, try these 10 tips to help prevent and repair split ends without losing length.
​
Maybelline's Great Lash Mascara is a cult favorite. Watch this video to see how it's made.