CATHY O'BRIEN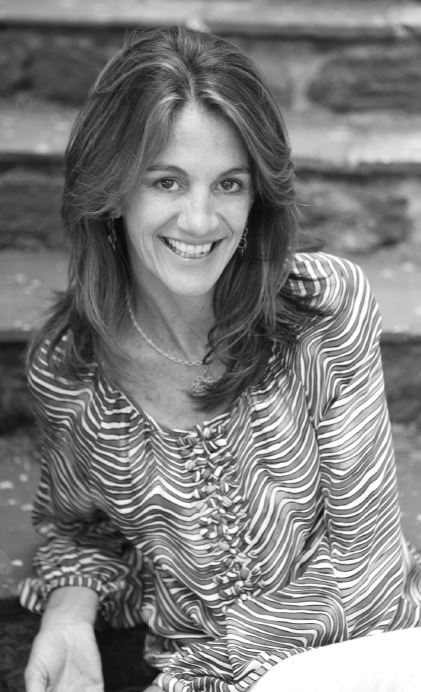 1. Reputation is everything. Never compromise your word or your integrity. Really, it's all that you can control in life. So many things will come and go: Opportunities. Money. People. The value lies in your integrity. I was once asked by a CEO of a company when I was taking on a major global role at a very young age if the end justified the means. I thought that I had heard him incorrectly because it was so simple for me – of course not. I thought that perhaps I was young and naive and maybe this was not the right place for me. But he smiled and said – "exactly." As the wise Beatie Boys once said, 'be true to yourself and you will never fall.'
2. The best results are made up of a lot of little, unglamorous things: do them with energy and enthusiasm. Anything of substance and value takes time and attention. Relationships. Habits. Fitness. Building brands and businesses of repute. Significant ideas and scientific proofs. Put the time into anything you believe in. Be willing to do the grunt work any time and every day in order to move your vision forward. It's like a pointillist painting made up of so many tiny dots that alone are dull, but when put together create something special.
3. Always do the thing you are dreading the most, first. Every day when you make your list of what needs to be accomplished that day, do the thing that you want to do least, first. This not only takes care of something on your long to-do list, but it tackles the one you were dreading for whatever reason. Without even realizing it, your spirit is lightened first thing of the day and gives you a feeling of satisfaction and accomplishment – which frees you up to get on with the other things that need doing.
5. Be nice and laugh. 
Everyone appreciates a smile, a thank you and a laugh. It lightens a mood, dissolves tension, and creates connections and bonds with people and groups. When you feel upset about something that hasn't gone well or someone has not taken care of business, the best way to get results and partnership is to engage people in a positive way. A good laugh about a situation always helps.
***
PAMELA BAXTER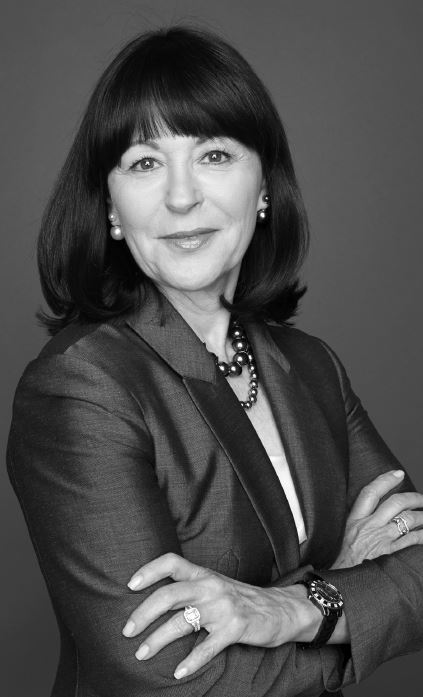 1. Be a mentor to those young ones that are just starting their careers. Remember what it was like when you were at the beginning of your journey and the lessons you have learned along the way. I always say yes to anyone who reaches out to me and wants to discuss their career path. I have been a mentor to students in the FIT Cosmetics and Fragrance Masters program since its inception over 20 years ago.
2. My dad always told me to never compromise my integrity. He said that life will have many twists and turns, but you will always be successful if you are fair and trustworthy. There are many things in life that are out of your control… your integrity isn't one of them. A similar lesson came later from Leonard Lauder when I was negotiating with our retail partners on the Tommy (Hilfiger) launch. He told me that our retail partners had complained to him that my negotiating style was dictatorial. I became defensive saying that I was doing what was right for the brand. He said "their perception of you is your reality"….in other words… he expected me to do what was best for the brand while making our partners feel that the deal was fair and equitable for both of us.
3. Go for it!!!! Wherever a new opportunity comes your way accept it with passion and enthusiasm. Never second guess your ability to rise to the challenge. The year I turned 40 after many years of success as the West Coast regional sales director for the Aramis Fragrance division of Estée Lauder I was presented with the opportunity to move to NY and take on a marketing role. At the time, I had no idea what a marketing job entailed, but it sounded like a wonderful challenge to learn new skills so I took it. Looking back, that one decision catapulted me into a world of possibilities.  I had the opportunity to sign the first license agreement for ELC with Tommy Hilfiger and led the development and sales teams for the launch. After identifying Jo Malone in her early development stage, I led the acquisition and had the good fortune to work with her to launch the US market. La Mer was another adventure I couldn't pass up… it was just a jar of cream when Lauder acquired it, and looked at it now!
4. Follow your passions even as they evolve… it's never too late to take a new turn. I have been a beauty and fashion junkie since I was 12. I grew up in South Dakota, the daughter of a rancher with a mom that was a fashionista. Beauty has always been my first love and fashion was a close runner-up. After 30 years of beauty, I still had a desire to have a fashion experience. Even with the many successes I had I struggled getting an interview with a fashion company. One day the headhunter that was assisting me with my quest called to say that LVMH wanted to speak to me about a beauty position heading up all of their brands in No AMERICA. At first I said no… I really wanted fashion and I loved the ELC, my team, and the beauty brands that I had. I also adore Leonard Lauder and was mindful of all the opportunities he and the company had given me for many years. But after much soul searching I agreed to meet with Bernard ARNAULT. His vision, passion, and commitment for the reinvention of DIOR convinced me that this was a step in the right direction and would open the door to a fashion possibility. I took the beauty position as President /CEO in 2004 and received my fashion dream with the responsibility for DIOR fashion in 2007.
5. Never retire… reFire In 2016 I "retired" from LVMH to start a business with Cathy O'Brien… a former ELC colleague. We had always kept in touch talked about doing something entrepreneurial.  The beauty industry was exploding with innovative, disruptive brands and social media was fueling accelerated growth. We formed BONA FIDE Beauty Lab with the intention to become an incubator for female-founded and led businesses that were between $5-10m in revenue and had differentiated products/positions.We made an investment in Sapelo Skincare, a unique brand conceived by two charming, passionate southern women from Savannah Georgia. Their conviction that a less invasive/abrasive approach to age delay in the era of lasers, Botox, and microdermabrasion was refreshing and the products are really great. And then the unexpected license opportunity came our way. We were introduced to Lisa Sugar, founder of media powerhouse POPSUGAR. It has become the number one women's lifestyle media group in just 10 short years. Lisa was looking for a partner to help her develop a beauty line utilizing the crowdsourcing capabilities of the POPSUGAR platform. We couldn't pass this up!
Thanks, ladies!
Stay tuned for more Five Rules installments.
 "Five Rules," is a series on Rouge18 in which I ask others to share their five rules for life about anything and everything. You can learn a lot about a person by reading which five things govern their actions, no?