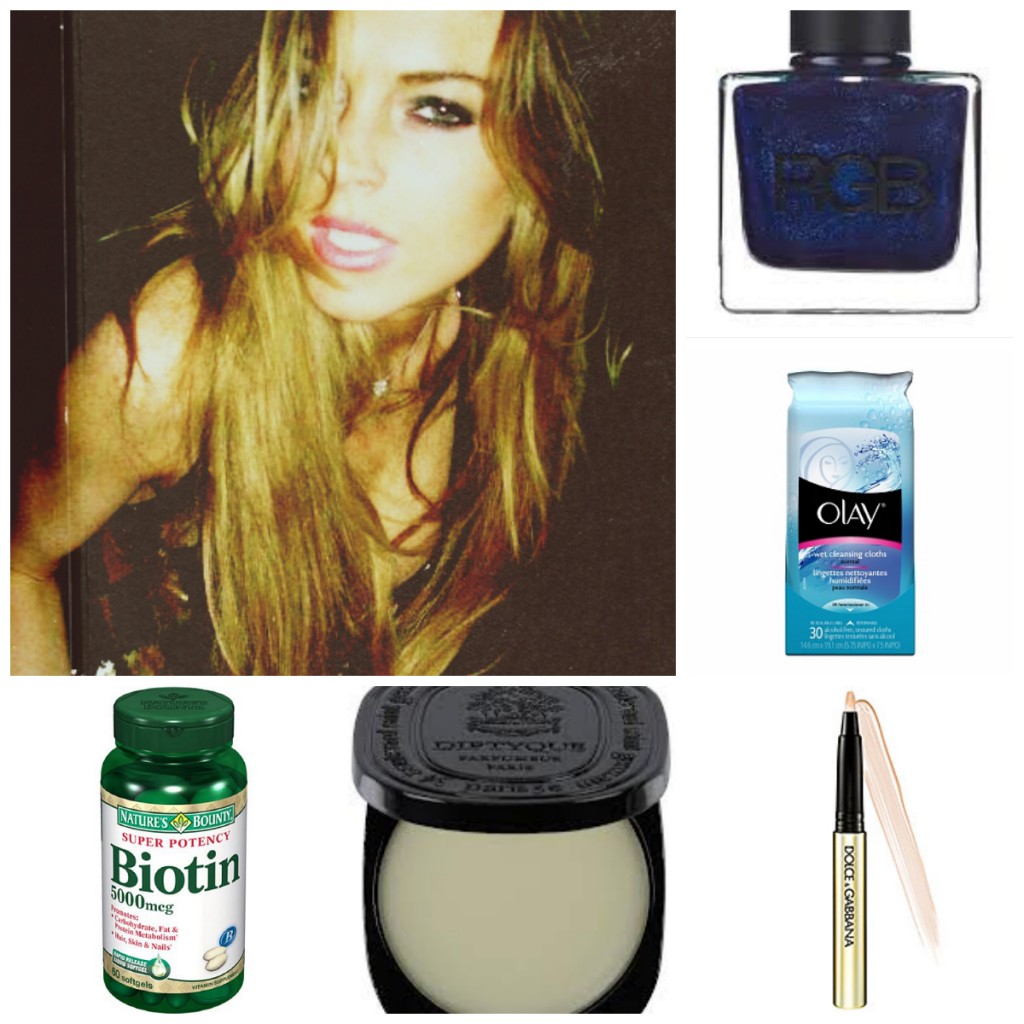 I did not reach Lilo levels, but after finishing a semester from HELL, I decided to celebrate. A lot.
RGB in Nightfall: A crazy cool midnight blue with a slight shimmer. Very rock and roll chic.
Olay Face wipes:  I've never been one to wash my makeup off after a night out and I usually suffer the repercussions. But this time I left these babies on my bedside table and at least when I woke up, I had one less problem to deal with.
Dolce and Gabbana Perfect Finish Concealer : I added a new product to my arsenal of under eye products This creamy savior was my best friend this month.
Diptyque Solid Perfume in Eau Duelle: This smells like vanilla but doesn't make you smell vanilla, if you know what I mean. Very sensual, it is a solid scent so it's super easy to carry around and reapply.
Biotin: Damage control time. As per Amber's advice, I started taking Biotin and I see a huge difference. It's only been a few weeks but my nails are so much stronger. Get involved.
Follow Julia on Twitter: @Julia_Casella.