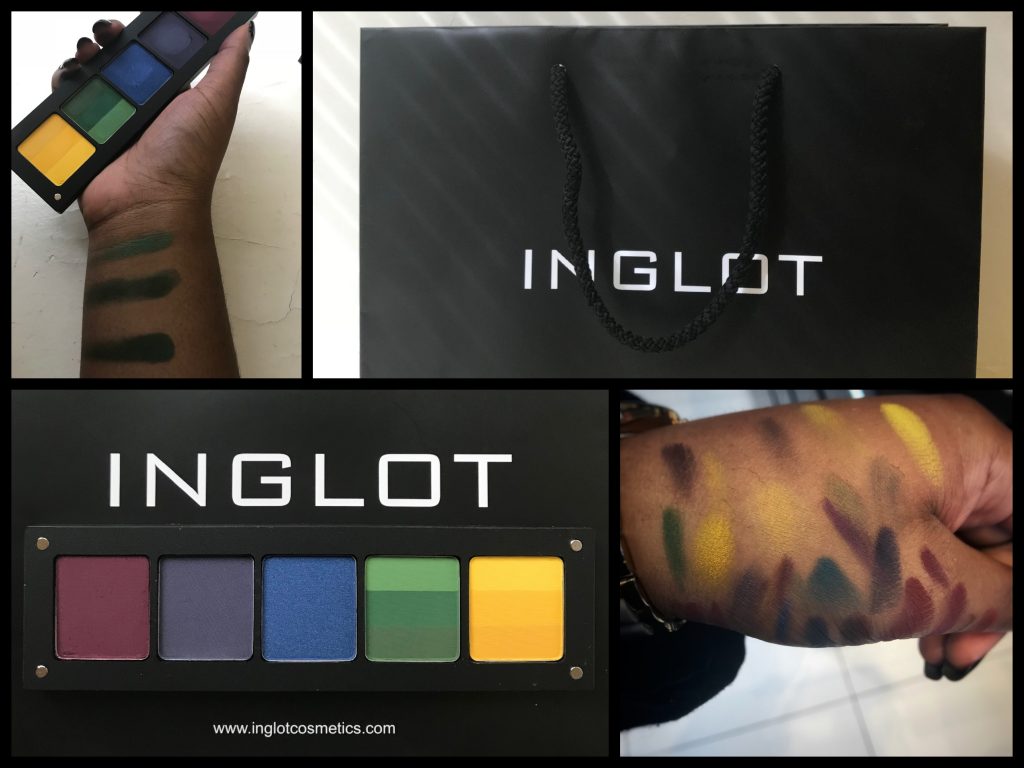 Usually when I buy eyeshadow palettes, especially as someone with darker skin, the palette contains a sizeable portion of light beige colors I will never use. So the idea of a custom palette is alluring. Inglot Cosmetics is a global makeup brand, and Inglot's Freedom System allows you to create reusable palettes of "eyeshadows, powders, blushes, lipsticks, concealers, eyebrow products and cream perfumes."
I went to Inglot's Times Square location to create my own eyeshadow palette. There are so many colors to choose from, it can be a bit overwhelming. On the other hand, it's an eyeshadow lover's paradise because the color selection is all your doing. I went into the experience looking for a burgundy, yellow, green, and a royal blue, and was pretty successful. You need only to look at the state of my hand after this trip to understand how much fun I had swatching the different shadows and figuring out which shades I wanted.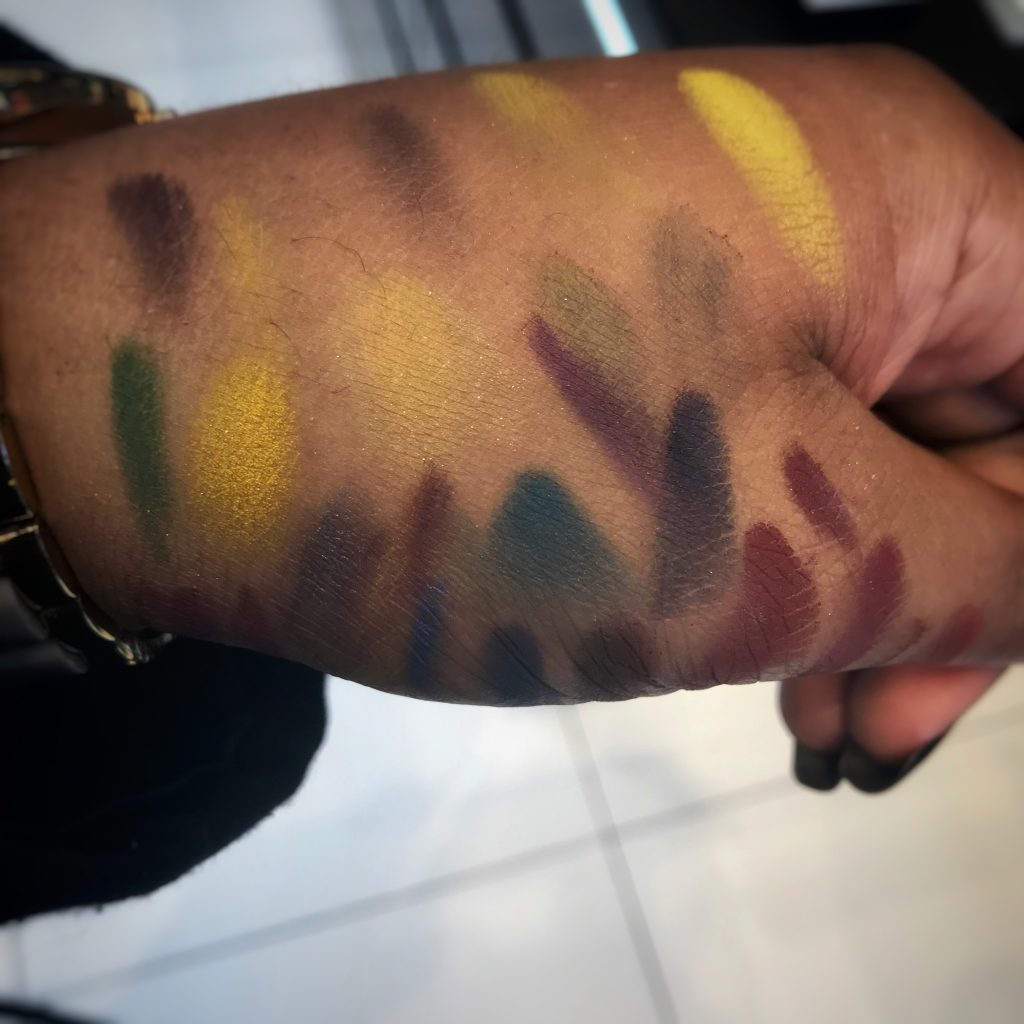 The exact process is as follows:
The salesperson gives you a magnetic board.
You pick out which of the products you want and place them on your board.
You give the final selection to the salesperson and they find the packaged versions of the products plus the appropriate palette size for you.
My finished product ended up looking like this: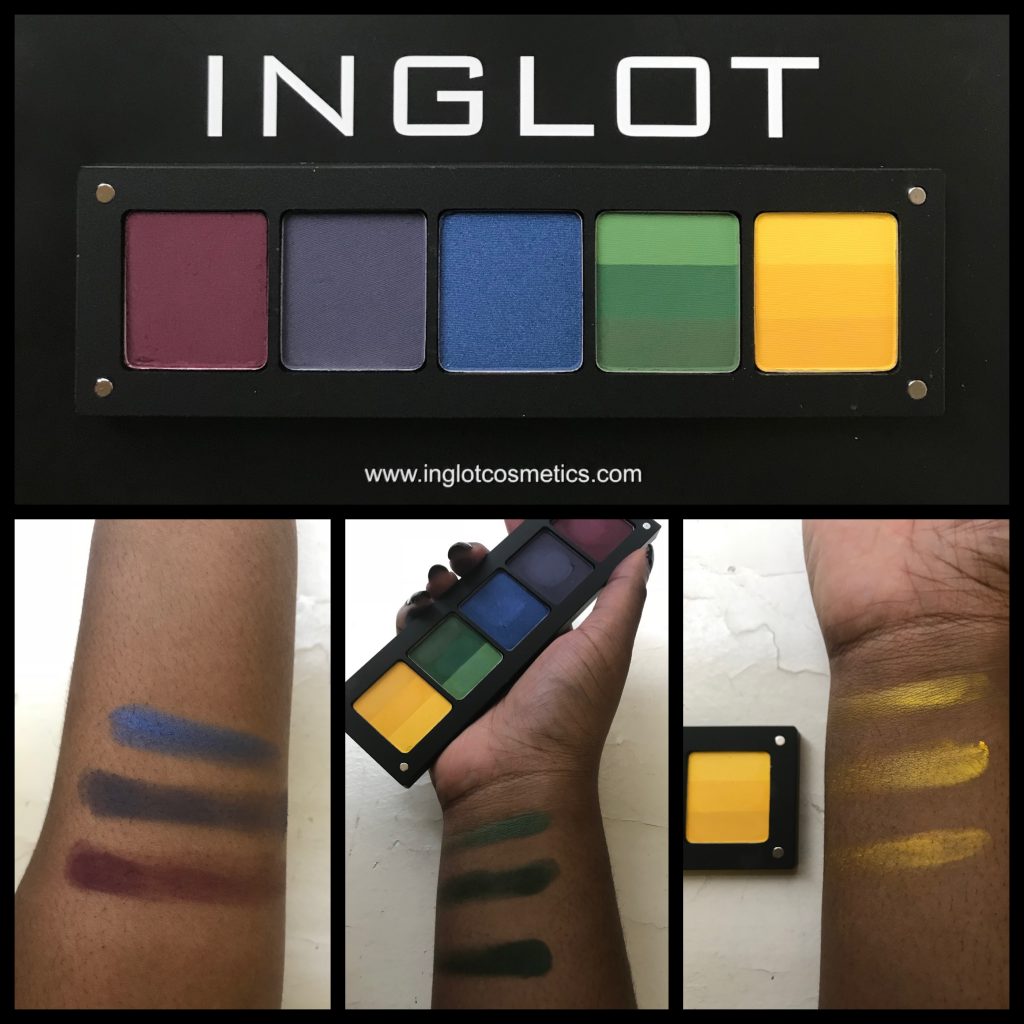 Featured shadows (L-R):
Eye Shadow Matte Square 297
Eye Shadow Matte Square 321
Eye Shadow Pearl Square 426
Eye Shadow Rainbow Matte 109
Eye Shadow Rainbow Matte 103