Klorane is launching a Peony collection this June, and it will give your scalp the love and affection it deserves. The new collection includes a shampoo, gel conditioner, and a "SOS Serum" that are all targeted at giving you a healthier scalp by reducing product buildup and flakiness. Peony is a species of flower known for its high content in Paeoniflorin, which is a natural molecule found in the roots of the flower that is scientifically proven to help soothe sensitive skin and irritation. All three of these products are vegan, and the peonies are harvested fair trade from China.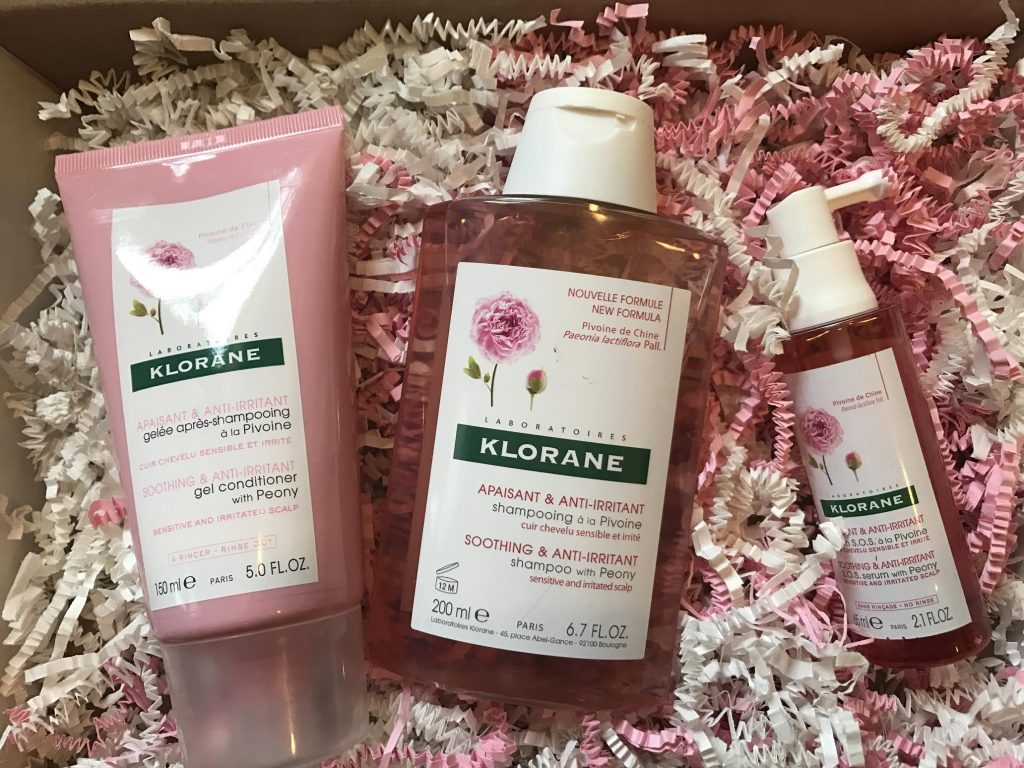 I was pretty excited about these products, because I'd never seen a shampoo or conditioner focus so much on the health of the scalp without being advertised as a dandruff-fighting product. There is a difference between dandruff and scalp buildup, and these products do not claim to completely treat dandruff. If you do have dandruff, the packaging suggests you use these products as a complement to anti-dandruff treatments. I've never had dandruff, but I have had some issues with scalp buildup in the past, probably because I sometimes get lazy in the shower and don't fully wash all of the product out of my hair. I usually see this after I skip one night of washing — by the next night, my scalp feels itchy and some dry skin is noticeable in my part.
I used the shampoo, conditioner, and SOS serum for a week and a half and I found I liked the design — both the conditioner and the SOS serum are designed to be applied directly to the scalp so that your skin can soak up all the nutrients and moisturizing ingredients. (Also, they obviously smell amazing and floral.)
The SOS serum is meant to be applied on damp or dry hair. Press the nozzle to your head and spray the product directly to your scalp — do this 3-4 times in different sections until you feel like most of your scalp has been covered. Then gently massage the product into your scalp. I think this product is my favorite out of the 3, because I could immediately see the effects on my scalp once I made a point to spray it with this every single night. (The shampoo and conditioner also worked really well, but I saw more effective results when I used the SOS serum as well.)
They suggest that you use the conditioner as a pre-shampoo treatment. Apply it directly to the scalp in sections, let it sit for 2-3 minutes, then wash both off together. Then reapply the gel conditioner and let it sit for 2-3 more minutes.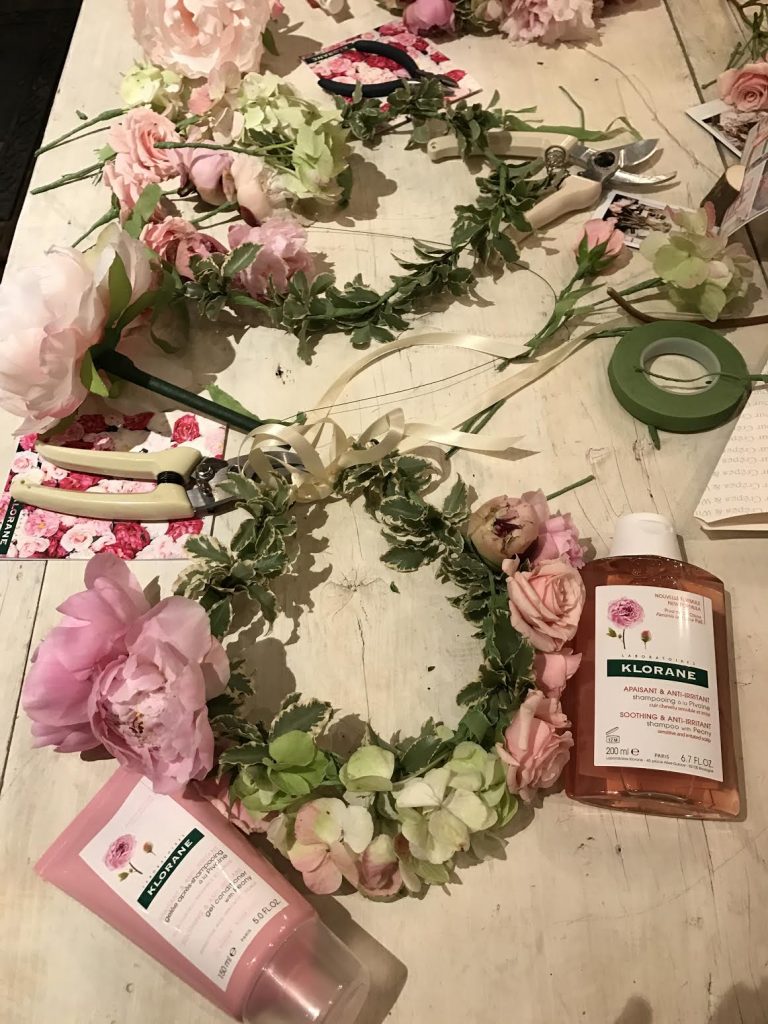 These products definitely did what they said they would, and I noticed my scalp looked healthier within 2-3 days of using the products. But these definitely aren't everyday, use every time you shower products. One of the things I don't like about them is that they come in relatively small sizes: the conditioner is 5 fl oz (for $20) and the shampoo 6.7 fl oz (for $15) — compared to the Herbal Essences' Bio:Renew products which are both 13.5 fl oz. They're more expensive than your average shampoo and conditioner, and I'm already finding myself about halfway done with the conditioner after only 1.5 weeks of use. But I will definitely continue to use these as treatments every 2 weeks or whenever my scalp is feeling particularly dry and flaky. If you don't want to shell out for all three of these products, I'd definitely try the SOS Serum ($20 for 2.1 fl oz) and use that for 7 days straight whenever you're feeling like your scalp needs a little love. This amount of product would last you a long time, so you wouldn't have to repurchase after only a couple of weeks of use.
Klorane