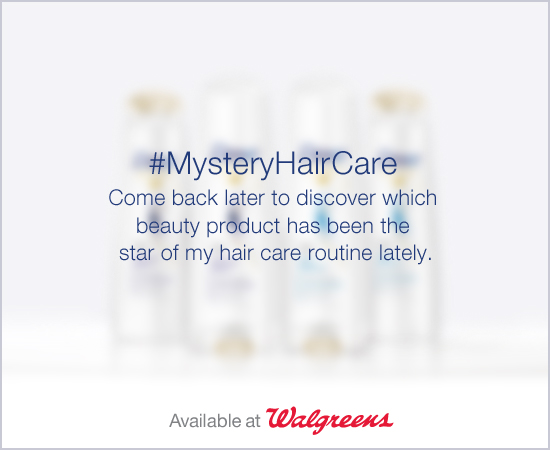 I've been using a blind sample of shampoo and conditioner for a week now and I am pumped for the big reveal. Thus far, though I don't know the brand, nor the product, I have this to report. The shampoo smells fresh, lathers luxuriously and infuses my hair with serious bounce and I'm loving that I'm able to go about 24 hours longer in between washes. The conditioner is mending my super-in-need-of-a-trim ends a bit, so that they look far less ragged/scandalous.

I can't wait to find out about what I'm using (right?) and dish once I have all the details with you guys on August 30. Stay tuned for coupons to use to buy it at Walgreens, as well.
Post sponsored by Lunchbox. Opinions are 100% my own.