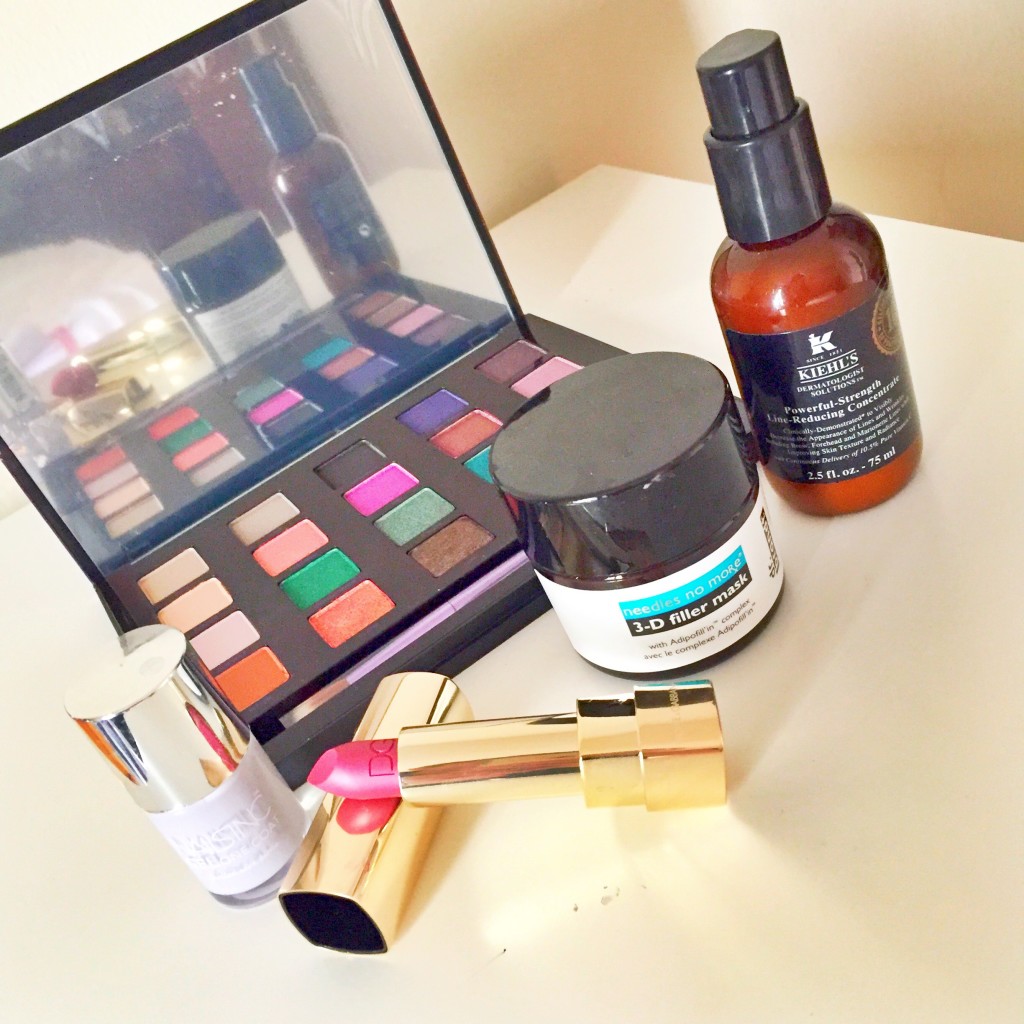 Hello from Paris! This week, I'm sharing my favorite items I've discovered before heading to the city of lights.
NailsInc Gel One Coat Polish in Savoy Place ($11) is that exact purple-grey hybrid we're ALL always look for.
Urban Decay VICE 4 Palette ($60) I have never met a Vice palette I didn't love and this one boasts a blend of wearable bronzes juxtaposed with bold green hues I can't wait to don for fall.
Dolce & Gabanna Sophia Loren No 1 Lipstick ($35) The screen siren's signature shade, embodying inimitable Italian style. The sheered-off mauve is beyond.
Dr. Brandt Needles No More 3-D Filler Mask ($95, available in January) Yes, it doesn't launch until 2016, but this no-contour-necessary skin lifter adds volume where you want it and brighter, refreshed skin. Simply apply in two downward-facing triangles onto the cheeks below the eyes and watch your face defy gravity in the most Ephaba sense possible. Then sing it while you apply it and pour some out for dearly departed Dr. Brandt, who surely was a "Wicked" fan, I have no doubt.
Kiehl's Powerful Strength Line-reducing Concentrate ($102) The brand has partnered with Solange beginning October 1 on a limited edition version of the bottle. Designed by Solange, it's available at Kiehl's stores and at Kiehls.com. The proceeds will go toward a $25,000 donation to charities donorschoose.org, 14+ Foundation, Inc. and Son Of A Saint.
What are you loving this week?