If you are only going to add one product to your summer skincare routine, this is it. Perricone's High Potency Face Firming Activator treatment is like The Sisterhood of the Traveling jeans, it fits everyone perfectly.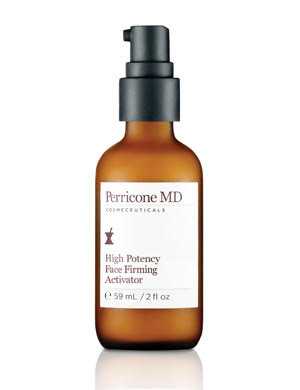 First, it fits into your evening routine: wash, tone, one pump of the treatment, moisturizer.
Second, it fits everyone skin needs. It helps firms skin, prevents dehydration , diminishes the appearance of large pores and revitalizes/ brightens skin. Personally, it's made my skin brighter  and definitely diminished the appearance of pores. Like all of Dr.Perricone's products it makes my skin look healthier– his diet, his makeup (which I raved about last year) and all of his skincare products are about looking radiant and young and healthy. He has a great philosophy and approach to skincare, I highly suggest poking around his website and checking out his Forever Young talk.
—Julia Casella