Face washes are pretty self explanatory, right? The instructions might say something like "apply a dime sized amount to damp skin, massage in circulator motion until a light lather is produced. Wash off with tepid water. Works best in conjunction with corresponding toner and cream." So naturally, I didn't read the Liz Earle Cleanse and Polish directions and for months I used it like a regular face wash. Turns out it should be applied on dry skin, with dry hands.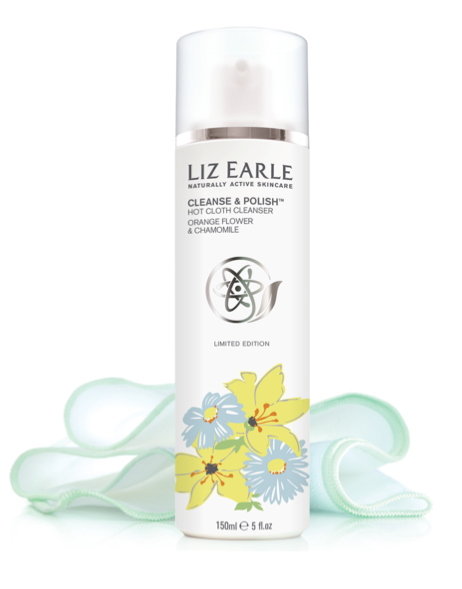 So for the past few weeks, I was able to put my knowledge to good use with the new limited edition Cleanse & Polish Hot Cloth Cleanser in Orange Flower and Chamomile. I'm not going to lie and say that the new application process changed my skin, but as someone who hates all the splashing involved in face washing, this method rocks. Here are the official instructions, since I've now lost all credibility when it comes to telling you about proper application:
Price:$35, 150ml including 2 pure muslin cloths.
It's available at us.LizEarle.com.