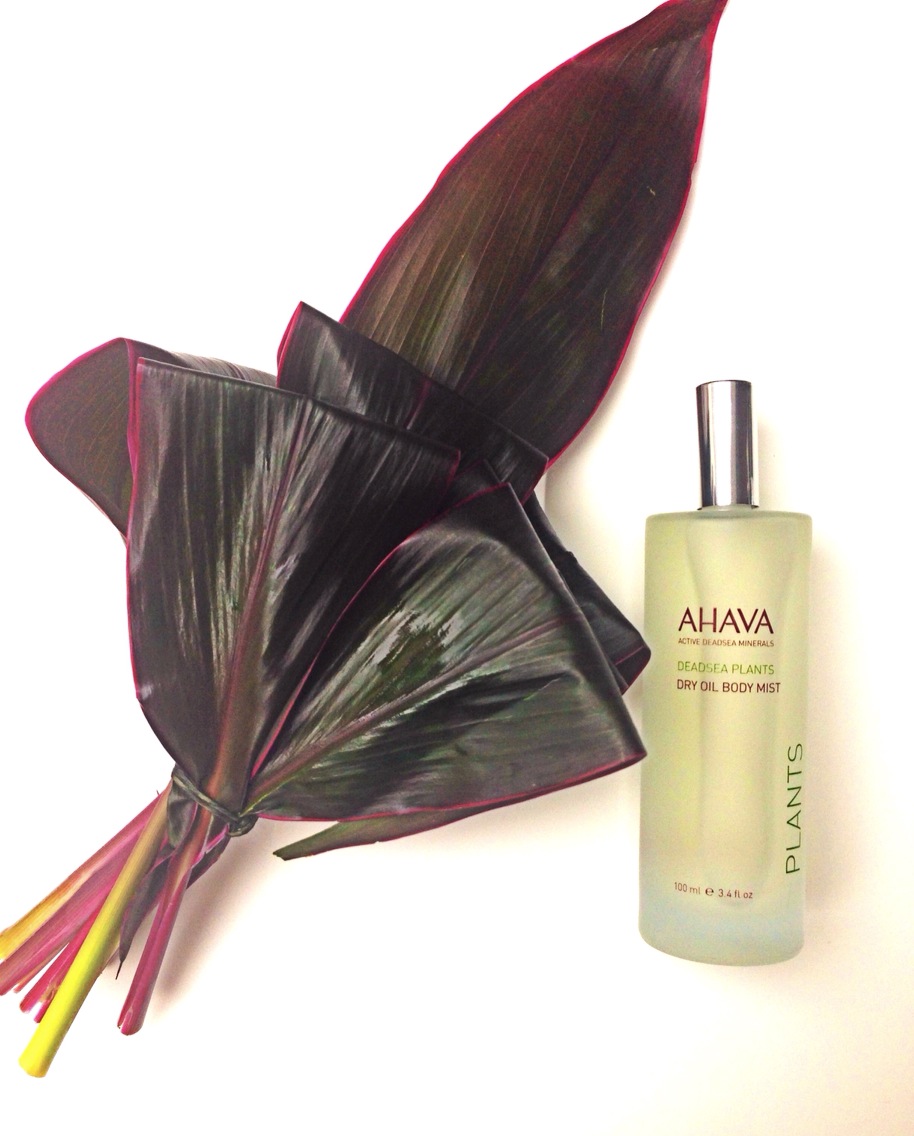 Moisturizing in the summertime is practically an oxymoron. Whether you endure NYC's humidity like team Rouge18, or scorching temps anywhere else, this is a season where the things you do to cool down are always ruined one way or another: anything cold and sweet ends up melting all over your fingers; a dip in the water strips all of your SPF and douses your locks; and the absolute worst two-faced heat-beating tactic, a cool shower, has you sweating again as soon as you towel off. Which is why the last thing you want to do after a shower is slather lotion all over your body.
Thankfully, Ahava's Deadsea Plants Dry Oil Body Mist exists, and eliminates one hassle of this season completely.
After using the mist while staying at fellow intern Julia's apartment one day, I was so obsessed with the scent–an enticing combination of Cedarwood and Mandarin–I had to get a bottle for myself. After a few weeks of use, I am absolutely hooked. Aside from my usual facial skin-care routine, this is the one product that I employ as a daily essential.  Its directions advise that you spray it onto damp body skin after bathing, or use it as a moisturizing boost throughout your day.  I'll spray it all over my arms and legs when I get ready in the morning, and grab the bottle after a shower.  Thanks to ingredients from the Dead Sea, the Dry Oil Body Mist is infused with vitamin E to protect body skin from free radicals and Beta-Carotene to fight photo-aging and boost the suppleness and moisture of skin.  And my absolute favorite feature is that the dry oil is absorbed almost as soon as you spray it.
The 100ml spray bottle is almost like sea glass, so it's perfect in your medicine cabinet (where Julia and I store ours), or to throw into your beach tote for a dry summer day to keep sensitive skin moisturized.
Pick up a bottle at Ahava's site and free your skin from lotions this season.
—Sara Veljic