Nothing I do at home beats a blowout from the pros, so when I made it over to Sassoon Salon's 18th Street site last week, I knew I was in good hands. More specifically, being in the hands of downtown Sassoon's Creative Director Michael Forrey ensured that my locks were kept on lock for hours after I left the salon. After a glance at Sassoon's new Blow & Style menu, I decided to go with the loose wave, a natural wave that looks completely effortless and works well for my hair, giving it more volume and life while remaining uncomplicated.
After a soothing shampoo, massage, and conditioning treatment, my hair was clean, pristine, and ready to be dried and styled.  Michael worked in sections, using a Kérastase thermal protector (instant fave!) beforehand to avoid damage and safeguard my ombré from the heat.  After using a curling iron to create the gorgeous, subtle wave throughout my hair, Michael applied just enough spray as a finishing touch to keep flyaways at bay before sending me out to own my style.  This sleek, smooth look held miraculously throughout the rest of the day (and all of my evening plans as well!). Michael left no strand unattended, and when I got home I noticed that somehow even my baby hairs became chic, playfully gracing my forehead and giving me newfound appreciation for them.  Major confidence boost.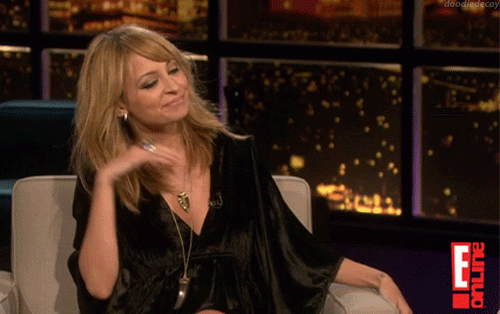 [Nicole Richie as my Inner Self reacting to the question "so how do you like it?!"]
The Sassoon team took great care of my hair and I left with the soft, ethereal waves I love, with a little bit of tousled body at the ends to frame my face perfectly. 
The proof is in the selfie.  
See the full blowout and style menu for yourself on Sassoon Salon's site and call 212.229.2200 to make an appointment! 
Sassoon Salon NYC Locations:
Downtown | 32 W 18th St | 212.229.2200
Uptown | 7 W 56th St | 212.535.9200
—Sara Veljic
Follow Sara on Insta!
Augustinus Bader at Violet Grey on sale.