Sofia Vergara joins the celebrity scent brigade with her new fragrance, Sofia By Sofia Vergara, which debuts on Thursday, April 24 at midnight on HSN. The juicy oriental floral scent is comprised of blackberry, Colombian rose and orchid (a shout-out to the Colombia native's home country), earthy woods and vanilla, all encased in a faceted bottle is inspired by the country's native gemstone, the emerald.
I caught up with the Modern Family actress to ask her some burning beauty questions regarding her eponymous scent. Giveaway instructions are at the end of the post!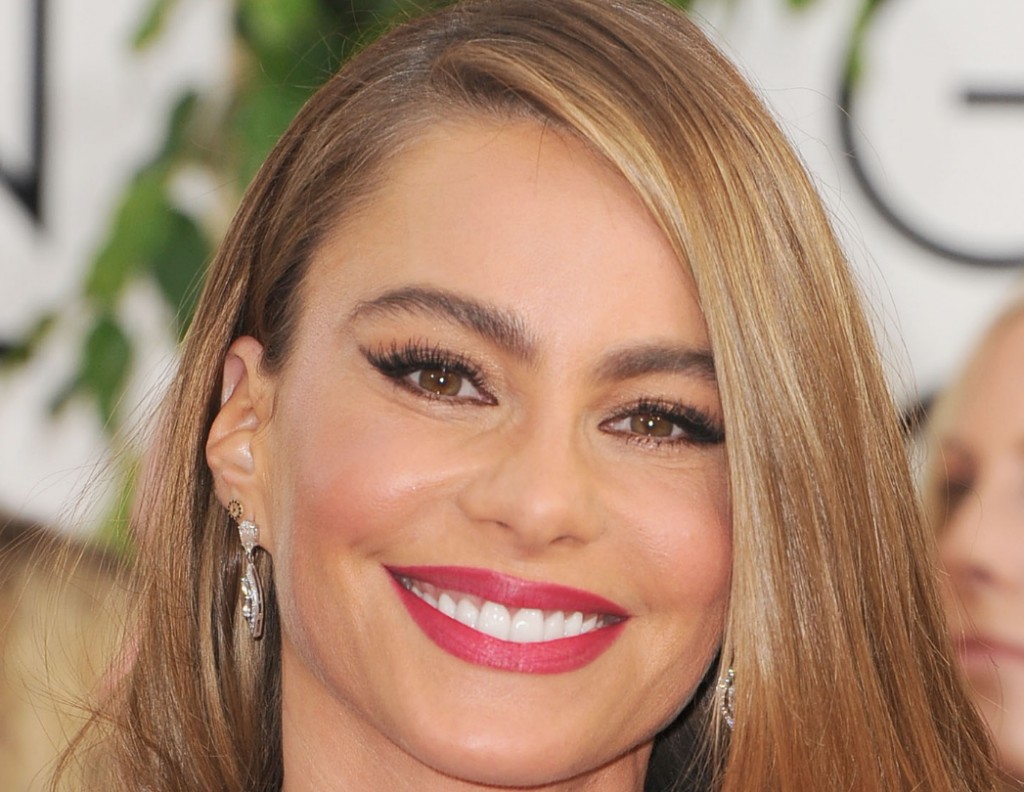 R18: What were some of the buzzwords you used to communicate what you wanted this fragrance to embody? 
SV: Irresistible, glamorous, amazing 
R18: Would Gloria Pritchett rock this scent? Why or why not? 
SV: Definitely. Gloria embodies so many elements of this fragrance. She is glamorous and confident, and at the same time she has a vulnerability to her that makes her such a relatable woman.
R18: Where is your favorite place to apply perfume? 
SV: I do little sprays all over.  The wrists, neck, clothing. I like to apply a little bit all over instead of doing one big spray in one spot.
Sofia by Sofia Vergara retails for $55 for 3.4oz and $48 1.7oz. It's available at HSN in April and all mass retailers in September.
To enter the giveaway, you must like Rouge18 on Facebook and comment on the page about your favorite type of scent.  The deadline is Friday, April 25 at 12pm ET. US residents only. There will be three winners, announced on Friday evening on this post. Good luck! 
What do you think, beauties? Is this a scent you'd try?