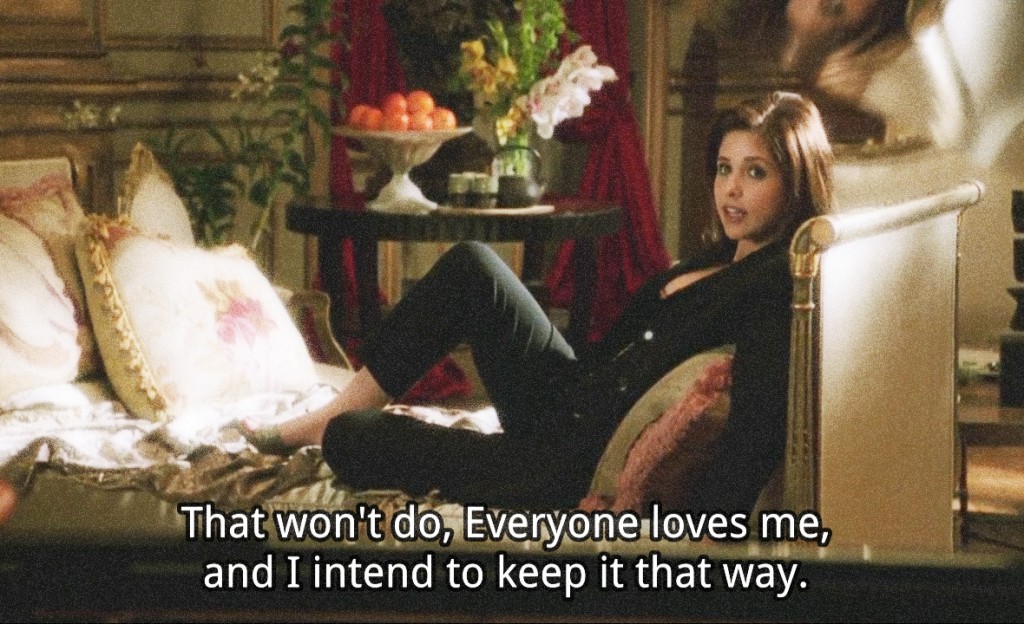 Kathryn Merteuil from Cruel Intentions is the ultimate femme fatale– she uses her beauty, sex-appeal and smarts to manipulate everyone, including her step-brother, into playing her twisted little games. She is probably a sociopath, but she IS the sexiest one to ever live, so skip her schemes and just copy her scent.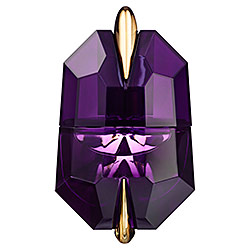 Thierry Mugler's Alien is super feminine, yet perverse, just like Kathryn. This girl hides cocaine in her cross, so she clearly appreciates good packaging and this perfume doesn't disappoint with its precious stone-like encasing. It's super mysterious yet oddly inviting, with floral and vanilla notes complementing a woodsy cashmeran and musky amber.
Now tell me, are you in… or are you out?
Eat me, Sebastian! It's okay for guys like you and Court to fuck everyone. But when I do it, I get dumped for innocent little twits like Cecile. God forbid, I exude confidence and enjoy sex. Do you think I relish the fact that I have to act like Mary Sunshine 24/7 so I can be considered a lady? I'm the Marcia fucking Brady of the Upper East Side, and sometimes I want to kill myself. So there's your psychoanalysis, Dr. Freud. Now tell me, are you in… or are you out? 
Alien is available at Sephora starting at $49. 
Follow Julia on Twitter: @Julia_Casella.
This is part of R18 series Fictitious Fragrance Fans. Fragrance is one of the most difficult areas of beauty to discuss and I find myself trying to convey a scent to you, more often than not, by the pop culture character it embodies to me. So why not make it a thing?