It's funny, even before I smelled Tom Ford's EPIC new scent Violet Blonde, I immediately thought of gorgeous (though kind of self-centered) Ginny of Sixteen Candles. It's THE scent she'd wear in her full bridal glory. Ginny, by the by, is officially my favorite resident of Shermer, Illinois. Her glamour can't be stopped. In the John Hughes universe (Hughniverse), Ginny is Sam's sister and is getting married and generally prancing around being the most feminine person on the planet. Here she is, fluffing her hair and rocking violet pretty pajamas and primping. Though I know I wasn't supposed to want to be HER in this scenario (obviously Sam is much more relateable), I did. I still find it hilarious every time I watch her say in a soft voice, calmly as all get-out, "You're really acting like… an asshole."
She would wear Tom Ford's fragrance Violet Blonde, of course. It's a high-def, saturated scent. It's sultry, but above all, beautifully FORMAL. This is not a rock-your-flats and be comfortable scent. It's full-length coat, crisp air, festive partywear chic. It opens with violet leaf, then Tuscan Orris creamy woods and vetiver combine with musk for a warm, seductive scent. Fronted by the beautiful Lara Stone, the perfume is meant to be a reinvention of the genre of the violet perfume once wildly popular in Europe. The interpretation of this European classic accord is fresh, ladylike and yet exciting as hell. It tells a very sexy, special occasion story.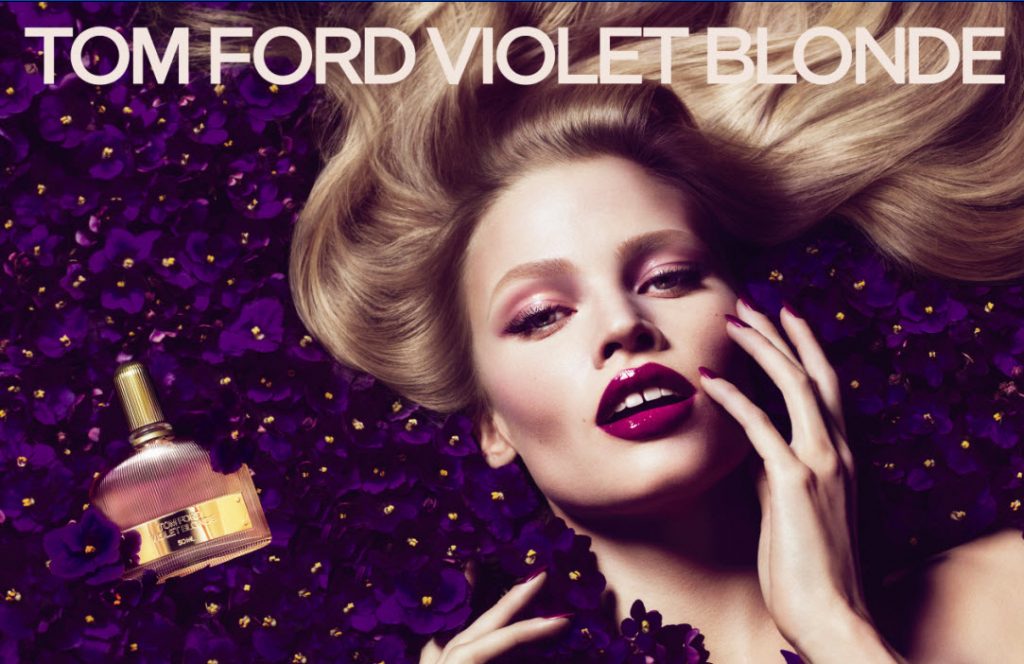 Top notes: Violet leaf, mandarin, pink pepper
Heart: Iris, orris butter, Sambac jasmine, sampaquita
Base: Musk, cedar, vetiver, suede, benzoin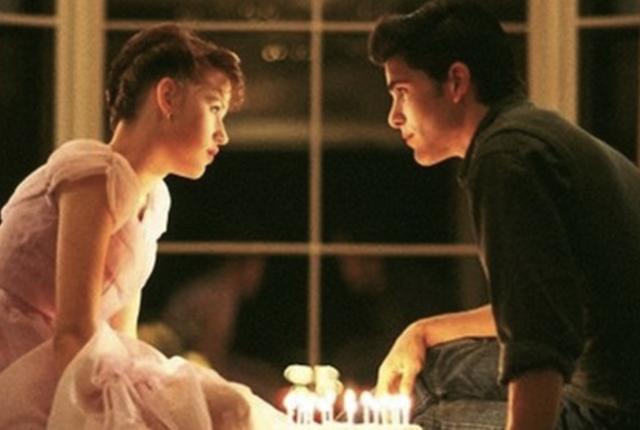 May it bring you your very own Jake Ryan and a table on which to sit inexplicably while you feast on birthday cake.
Welcome to R18 series, Fictitious Fragrance Fans. Fragrance is one of the most difficult areas of beauty to discuss and I find myself trying to convey a scent to you, more often than not, by the pop culture character it embodies to me. So why not make it a thing?