Welcome to a new BBJ feature, Fictitious Fragrance Fans. Fragrance is one of the most difficult areas of beauty to discuss and I find myself trying to convey a scent to you, more often than not, by the pop culture character it embodies to me. So why not make it a thing?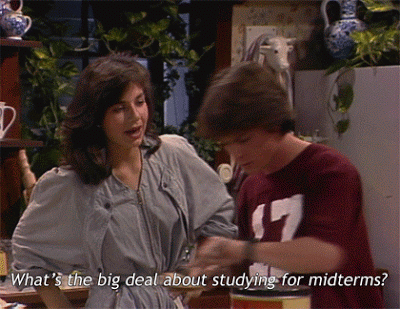 Look how fabulous Mallory is in what looks to be an '80s Norma Kamali dress! 
I used to feel so SORRY for
Family Ties
'
Mallory Keaton
, despite her jammin' wardrobe, as she was related to Alex P. Keaton, and therefore could not date him. Which was my ultimate goal and it became even more pronounced when I saw Michael J. Fox play Marty McFly in
Back to the Future
, which remains my favorite movie to this day (actually, the sequel is my #1, the original BTTF being my #2). Her commitment to fashion was real and it was spectacular and she famously, optimistically said that 
"
The meaning of life is to be happy, try not to hurt other people, and hope that you fall in love." Mallory's '80s vibe, healthy respect for fashion and romantical sensibility would gel well with Design's oriental floral blend with a hint of animalistic civet. Its lack of pretension manifesting a restrained beauty is very Mallory and it's probably even 2012 Mallory in her 40s. Here's why.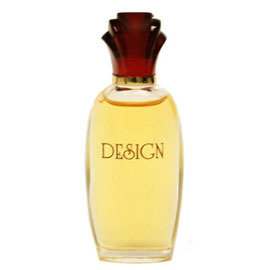 Don't be put off by the fake art-deco
bottle and curly font. This scent is delightful. 
Design by Paul Sebastian
($45) usually is a cult-classic signature scent people wear for LIFE. It launched in the '80s and was a favorite of a neighbor whose children I babysat growing up, my friend Jackie and current go-to for my fellow Core Fusion pal Ash of
Ash&Dans
, who reignited my adoration for it. I accosted her in a recent class and told her I loved the scent and she told me she, her mother and sister all wear it for eons and wear nothing else. Obv. All of these people literally never don another fragrance. Ever. I started dabbling with it, rocking it the past few weeks and it's crazy addictive. It blends top notes of tuberose, orange blossom, peach and jasmine with middle notes of honeysuckle and gardenia and dries down to base notes of sexy musk and sandalwood. It's sophisticated, feminine but not girly and coquettish without being heavy. It has a soothing Aussie Sprunch Spray-esque quality (but prettier) that I can't even explain. I've been monogamous with it the whole month
which is so not like me
. It's truly the olfactory equivalent of Panera's broccoli cheese soup. I only want IT and I want it all of the time. 
Another fictional wearer of Design, by the way? Don't Tell Mom The Babysitter's Dead's Rose Lindsay. She'd totally wear that to interface with the New York office. 
P.S. The suggestion for this Fictitious Fragrance Fan comes courtesy of my gal Tracy, who does PR for many a fabulous fragrance brand. If you have suggestions for future FFFs, please comment! 

Like this post? Don't miss another one! Subscribe via my RSS feed.