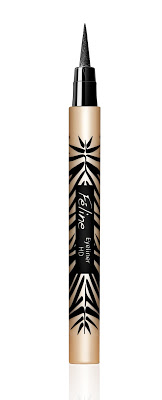 Fictionary is a column showcasing beauty-related words that don't exist, but should.

A couple weeks ago, I journeyed with some other bloggers to Montreal with prestige Canadian makeup brand Lise Watier  and if you're not involved with them, you need to be. The range is now being sold stateside online at lisewatier.us. We got to do a bunch of incredible things like take part in a glamorous photo shoot, eat at delicious restaurants and even dine on midnight poutine and best of all, meet Madame Watier herself, but I'll get into all of that later. Right now, we need to discuss the wonder that is Lise Watier HD Feline Eyeliner, my new favorite liquid liner pen. 


As everyone knows, liquid liner should come with an EKG. The opportunities to eff it all up are numerous. But Lise Watier's genius felt-tipped skinny liner is everything. It creates a cat-eye in a snap and I haven't had to bust out my eye makeup remover yet. Call it Feliner. One of Lise Watier's Toronto-based makeup artists said during our indoctrination into the brand that if Lise Watier "discontinues this liner, they can discontinue my contract." She's not being dramatic, friends. It lines without skipping or dragging and yields an intense carbon black line thinner than Scarface's Elvira Hancock in its wake. I'm eschewing shadow of late as for me, it feels like way too MUCH all the time, much like how I feel about about most jewelry and accessories, so a crisp Lauren Conrad-esque dramatic liner is all I need to pair with a punchy lip for holiday parties.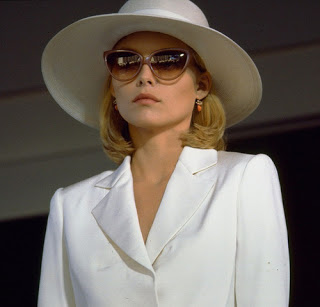 Elvira in white. 
Buy the Lise Watier HD Feliner Liner for $18 at lisewatier.us. Have you tried Lise Watier? What are your favorite liquid liners of late? 


Like this post? Don't miss another one! Subscribe via my RSS feed.