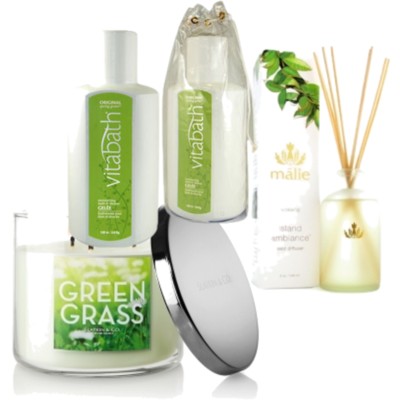 Lately, I'm loving a fresh, crisp verdant scent. I've been stocking my apartment with fresh stalks of dried eucalyptus (the favorite scent of my inner koala bear) and have generally been super into anything that boasts a fragrance that is the olfactory equivalent of "The Golden Girls'" Blanche Devereaux's vegetation-themed boudoir. Here, my favorites of the season.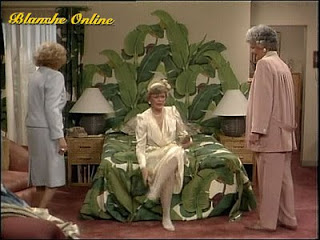 Blanche, in her boudoir.

Slatkin Green Grass Candle ($20) A refreshing blend of meadow-worthy grass, Meyer lemon and lily-of-the-valley. Employ it to remove cooking smells from your kitchen when you retire to the salon for tea. It serves as a wax-comprised lemon sorbet for the room.

Malie Organics Reed Diffuser in Koke'e ($73) Vibrant, vernal and crisp, this mix of greens infuses the air with the lush, exotic tinge of a rainforest. And they last about a YEAR. They're incredibly potent; people always compliment the scent upon arriving chez BBJ.


Vitabath Original Spring Green Bath Gelee ($9) Remember this? This was one of my first forays into green fragrances, right after Gap Grass (pour some of your current scent out in solidarity, like rappers do). Vitabath's signature scent dates back to 1957, with an unchanged formula today. I always remember pleading with my mother to buy it for me at Bloomingdale's, and she'd sometimes cave. It truly pinpoints the smell of the color green.
Lastly, I just found this Rory Beca Haldi Beaded Dress, which Blanche Devereaux would SURELY have worn on many a date with her various and sundry gentlemen callers. It's totally germane (Jackson) to this tale. It's $256 at rorybeca.com.
What are your favorite green scents? And were you a fan of Gap Grass? I wore it on my first DATE.  Go.
Like this post? Don't miss another one!
Subscribe
via my RSS feed.