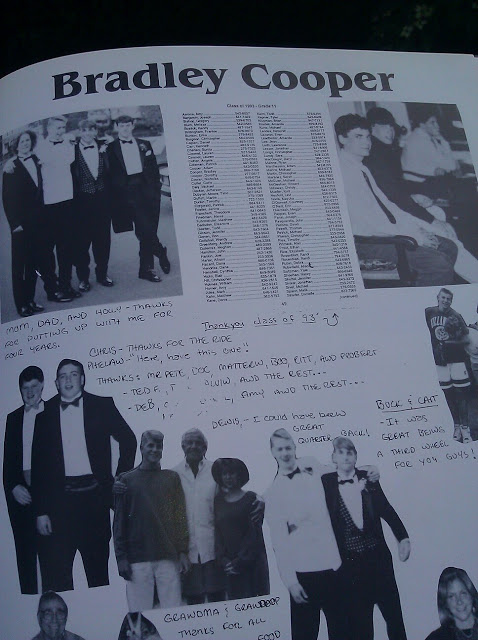 That's right, friends. My fellow high school alum David has a friend who attended nearby private school Germantown Academy (where my parents kept trying to convince me to go–DUH, why was I so committed to PUBLIC SCHOOL?) who so awesomely furnished him with this YEARBOOK PHOTO OF BRADLEY COOPER (a native of Jenkintown, Pennsylvania, where my grandmother currently lives) and obviously I had to share it with you. You know I'd never leave you out of this party, even though I firmly believe that Ryan Gosling was robbed, as does Buzzfeed.
More importantly–are Chris, Deb and Ted DYING right now???
You're welcome.
Like this post? Don't miss another one! Subscribe via my RSS feed.