Guys, I'm MELTING.
Seriously. I leave my apartment for five minutes and I'm, to quote my gal Tamar, DIMOS (Drowning In My Own Sweat). I'm NERVE because it's supposed to be like 300 degrees on Friday. ICK! I don't know about you, but I've been turning to the selected musical stylings of Martha & The Vandellas to help me through this sticky bout of weather. Behold:
And OBV, you know I've got some product recs for steamy, steamy climes for your hair, bod and face. Check it:
Hair
Keratin treatments are SO 2010. But having frizz is so, as you know, 1987. What to do? Get involved with It's A 10 Leave-in Conditioner Spray With Keratin ($20), my new favorite STUFF. Long a fan of the standard-issue It's a 10 Leave-in, this one is like a Def Con 5 level of protection against hairline and general messy hair situations. It's the same formulation of their epic leave-in (which, for the uninitiated, is a magical hydrating substance that manages to offer the slip of a creme in the spray-on texture of a liquid. Genius.) plus keratin to tame your wild curls and soften them into manageable waves. I've been including it in my Dryatus routine all damn summer. It's officially, in a word, EVERYTHING.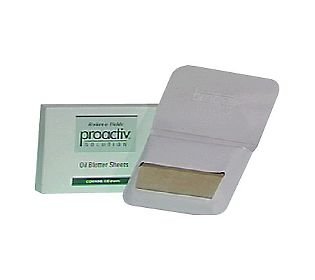 Face
Look, there's a fine line between dewy and straight up GREASY and we've ALL been toeing it in New York this past week. It's plum impossible to wash the sweat, dirt and oil off your mug several times throughout the day, so it's vital that you carry something on you to sop up the excess sebum. You know how I feel about powder, so that's entirely out of the question. But my fellow oily-skinned gals MUST try Proactiv Oil Blotter Sheets, $16.50 for a set of two on qvc.com. Carry them on you, press 'em on your face to blot off disgustor pore-clogging oil and sweat without disturbing your makeup and move on with your lifestyle.
Body
Neutrogena Wet Skin Kids Sunblock SPF 70 ($12) My deepest WISH is that this fantastic sunscreen will be manufactured in an under-3 oz. version (3floz.com, get on that!) so that I could bring it with me EVERYWHERE. And P.S., yes, I'm aware that it's intended for kids. Neutrogena does make an adult version as well, but I prefer the kids'. It won't leave you coated in white crap, boasts an SPF of 70, is easy to apply your damn self so you don't have to commission a "back sunblock putter onner" AND though it's for children, it doesn't smell like bubblegum, the way their products usually do. Spray it on; feel the sudden urge for a juice box and a nap.
And tell me: How are you enduring this stick-tastic weather? Share your stay-cool beauty secrets in the comments. Go ahead, girllllllll!
Like this post? Don't miss another one! Subscribe via my RSS feed.