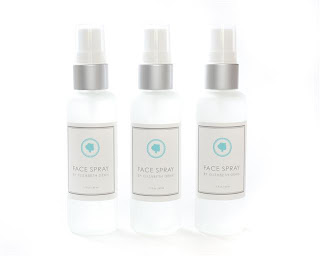 When the going gets schvitzy, the skin care savvy get spritzy!
To that end, the lovely Elizabeth Dehn (if you're not reading her fantastic blog Beauty Bets already, you absolutely should be) has come out with her own line of natural, gorgeously packaged skin care made from super-for-your skin ingredients called By Elizabeth Dehn. I'm most loving her By Elizabeth Dehn Face Spray, on sale on byelizabethdehn.com for only $20 through the end of the month. Check out my video on it below and get involved yourself.
The collection also includes a serum and a shea cream. Purchase By Elizabeth Dehn products at byelizabethdehn.com.
Like this post? Don't miss another one! Subscribe via my RSS feed.