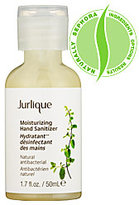 This just in: Goldie Hawn is a major Jurlique fan! The star  was spotted in Jurlique's Santa Monica store purchasing their new Moisturizing Hand Sanitizer ($6.50) and Limited Edition Rose Love Balm. Goldie says that she LOVES Jurlique's Aromatherapy Collection and has used it for years. Read on for details about the products.
Jurlique's Love Balm is a natural skin-loving salve used to moisturize, soften, and protect dry or chapped skin elbows or hands. Hurry and get the Love Balm at a limited time discounted price of $9 on Jurlique.com. Just enter the code LOVEME at checkout.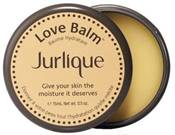 Jurlique's new Moisturizing Hand Sanitizer doesn't just kill 99.9% of germs instantly, it also moisturizes the skin while killing bacteria. You can purchase the Moisturizing Hand Sanitizer at Sephora or Sephora.com for only $6.50.
Like this post? Don't miss another one! Subscribe via my RSS feed.